Good news for the non-Gmail users, as they can now log into Gmail account with Outlook or Yahoo account with all features offered by Gmail. The new feature is called as Gmailify. With this feature, users can enjoy Gmail features such as Google Now, spam protection and inbox organization even for the non-Gmail accounts. Currently this feature to log into Gmail with Outlook and Yahoo is available with Android Gmail app. For online users, the Gmailify feature is limited to Hotmail, Yahoo and Outlook accounts only. Very soon, other third party email providers will also be a part of this feature to log into Gmail.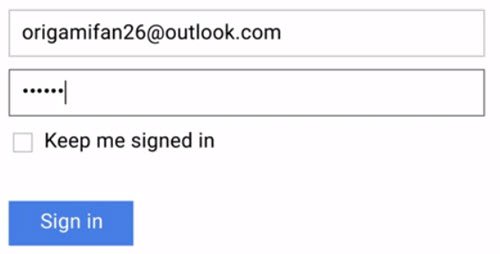 Gmail mentions about this development where a user can log into Gmail using third party email accounts on Gmail blog
"For the last year, you've been able to access your email from other providers, like Yahoo! Mail or Outlook.com, in the Gmail app on Android. And we've been getting lots of great feedback from those of you that do. Many of you would like more of Gmail's powerful features, like spam protection and inbox organization, on these accounts—but don't want to go through the hassle of changing your email address."
It is further mentioned in the blog that,
"..starting today, if you use Yahoo! Mail or Hotmail/Outlook.com, you now have the option to Gmailify your inbox….We're really excited to bring the best of Gmail to more people, and we're planning to add other email providers to Gmailify in the future."
Log into Gmail using Outlook or Yahoo account with Gmailify
Basically, Gmailify links your existing account to Gmail. This way, all important features of Gmail can be experienced even on the third party email account. In other words, you log into Gmail, even when you have a Yahoo, Hotmail or Outlook email ID.
In order to use Gmailify, you will need to open the Gmail app, sign in to your email account(s), and enable Gmailify. Then you log into Gmail and land in your Yahoo or any other email account. In case in future, you don't feel like using this feature, you can unlink your account(s) at any time, and continue to access them through the Gmail app without using Gmailify.