Two big names in the gaming industry will now be one. Activsion Blizzard, the makers of Warcraft and Call on Duty has acquired King Digital Entertainment, the maker of one of the most popular Smartphone game Candy Crush Saga. The deal is summed at 5.9 billion USD. Activision's main motive behind this acquisition is to get into the mobile gaming industry. The companies today signed a definitive agreement under which Activision will acquire all the outstanding shares of King Digital Entertainment for $18 per share. As per the official press release, the acquisition will be completed by Spring 2016.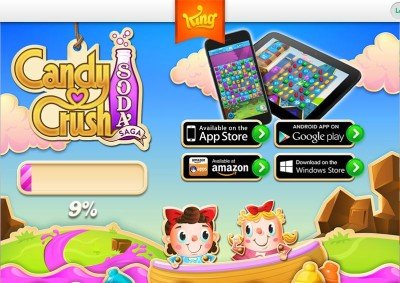 Bobby Kotick, Chief Executive Officer of Activision Blizzard, said, "The combined revenues and profits solidify our position as the largest, most profitable standalone company in interactive entertainment. With a combined global network of more than half a billion monthly active users, our potential to reach audiences around the world on the device of their choosing enables us to deliver great games to even bigger audiences than ever before."
Candy Crush Saga, the puzzle video game was developed and released by King in 2012. The game initially was released only for the social networking website Facebook, but was eventually landed on different platforms like Android, Windows Phone, iOS and more. The game gained hugged popularity soon after its inception and has reported more than hundreds of millions downloads.
Riccardo Zacconi, Chief Executive Officer of King, said, "We are excited to be entering into this Acquisition with Activision Blizzard. We believe that the Acquisition will position us very well for the next phase of our company's evolution and will bring clear benefits to our players and employees.
Candy Crush Saga is a free Smartphone game, but has some in-app purchases which used to bring a revenue of billions of US Dollars. The company King reportedly earned around 2.2 billion USD last year.