Following the roll-out of the application for iOS and Android smartphones, Car2Go – the rental service has announced plans to launch an official app on Windows Phone too, later this summer. The app is still in the nascent stage of development and therefore not open to entire public.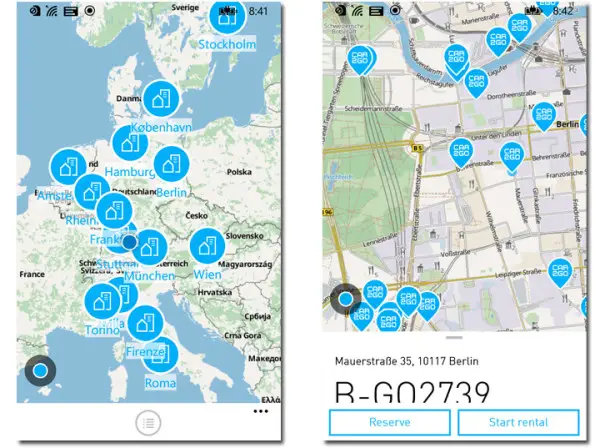 Car2Go for Windows Phone
The company is currently inviting device owners to participate in beta testing before the official launch. Interested users can send a mail to "[email protected]" with the subject line, "ANMELDEN Windows Phone Beta-Tester" and their full name and Windows Phone email address in the body of the email.
The service in receipt of the application, will then send login information to the beta app from where testers can upload screenshots and feedback for viewing by the developers. All aspects of the beta testing will be done in English.
Please enter in the subject line 'LOGIN Windows Phone beta testers ", and do not forget to let us have your full name and the email address that is associated with your Windows Phone account, notifies the blog.
At any stage, if you feel to opt out of this program, then simply send them an email with the subject "UNSUBSCRIBE Windows Phone beta tester" with your name and Microsoft Account email in the body and you'll be free to exit the program.
Car2Go is a subsidiary of Daimler AG providing carsharing services in European and North American cities. Apps can break or make the OS. With some popular apps coming to Windows OS recently, the story has started changed somewhat.