China's decision to forbid the use of Windows 8 OS on government computers to minimize security-related risk has grabbed eyeballs. The decision, many believe, was motivated by the US indictment of five Chinese military officers for alleged cyber-espionage of six American entities. It is the indictment that appears to have triggered the escalation in the dispute.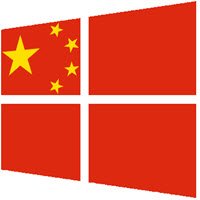 China forbids Windows 8 use
According to a statement released by Central Government Procurement Center, China – All desktops, laptops and tablet personal computers purchased for government use must have an operating system (OS) other than Windows 8. Chinese have shown reluctance to move to the Windows 8 platform, citing expenses and inconvenience. They favoured Windows XP more but following the end of the support for the 13-year old Windows XP, Chinese consumers were forced by the software giant to move/ migrate to Windows 8 or get a new PC if necessary.
End of support for XP, a major OS in China left for cybercriminals some avenues open to target systems for self-benefits. The Chinese government said that it was making efforts to solve possible security risks following the Microsoft move.
Yan Xiaohong, National Copyright Administration deputy director said,
"Security problems could arise because of a lack of technical support after? Microsoft stopped providing services, making computers with XP vulnerable to hackers.
Nevertheless, the move from China government targets computers used by government offices only. The personal computer market is expected to stay unaffected. China, for long has been a troublesome market for Microsoft. Former CEO Steve Ballmer was reported to have told employees earlier in 2011 that, because of piracy, Microsoft suffered heavy losses and earned less revenue in China than in the Netherlands even though computer sales number matched those of the United States.