For boosting the adoption of Windows Phone 8 OS among its Chinese customers, China Unicom, the world's third largest wireless operator has formed an alliance with Microsoft Corp.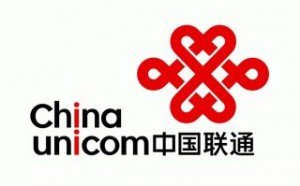 C
The Windows Industry Alliance as it has been named, does not only include 2 companies but 9 other manufacturers too that have jointly established the alliance. Some of them are well-known domestic chip providers while some are computer manufacturers and mobile phone makers.
The names of the companies that have partly helped in forming the alliance are:
Qualcomm Inc
Intel Corporation
Samsung
HTC Corporation
Nokia Corporation
ZTE Corporation
Huawei Technologies Co. Ltd
Lenovo Group Limited (SEHK:0992)
ASUS
The telecom company which has a user base of over 70 million will help Microsoft boost the sales of products that run on Windows in China. According to Beijing-based research company Analysys International, Windows Phone 8 holds only 3% market share in China, currently. Android OS leads with a percentage over 70. The joint venture of China Unicom and the software giant – Microsoft may change the statistics.
China Daily reports that China Unicom will provide preferential strategic services, other services and marketing strategies for Windows platform-based smart terminals, while Microsoft will spend more resources on technological support, training and marketing promotions with some regular training sessions for retail associates.
Chip dealers such as Qualcom corp. will provide competitive chips and strategic technological support and computer manufacturing brands like Lenovo, ASUS, etc will develop Windows platform- and WCDMA module-based products with high price-performance ratio.
China is the No 1 market worldwide in terms of PC, tablet, mobile and Internet users today, that is what certainly driving Microsoft form an alliance with its partners to help it push Windows Phone 8. The decision of forming an alliance comes just after few days of Lumia 920 launch in China.