The twice-yearly list of Top 500 supercomputer rankings is revealed at the International Supercomputing Conference in Leipzig, Germany today. The new Chinese supercomputer called Tianhe-2 has topped the list unexpectedly outshining the US Titan system from the number one spot. US Titan System installed at the U.S. Department of Energy's (DOE) Oak Ridge National Laboratory has now dropped to number two in the list updated every six months.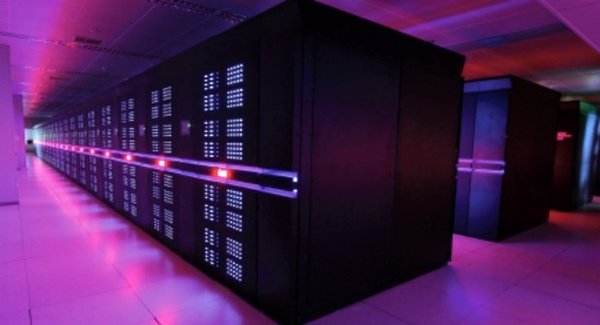 The US Titan System recorded 17.59 petaflops on Linpack benchmark, whereas Tianhe -2 outdone it with almost a double score of 33.86 petaflops.
Build with Chinese technology and 3.1 million processor cores, the Chinese Super computer Tianhe-2 was expected to top the list in next two year, but to everyone's surprise it claimed the top spot this year. The Chinese Supercomputer Tianhe-2 has 1 petabyte of memory which is around 12,500 times more than the traditional PCs. Powered by 32,000 Xeon processors this supercomputer runs on Linux Operating System. This huge Supercomputer uses 17.8 megawatts of power. It is the successor to the Tianhe-1A supercomputer and was designed and built by the National University of Defense Technology in China.
On the other hand the Titan System is powered by 261,632 NVIDIA Tesla K20x GPU accelerator cores and consumes a total of 8.21 MW and delivers 2,143 Mflops per Watt.
Jack Dongara computer researcher and top500 editor said, "Most of the features of the system were developed in China, and they are only using Intel for the main compute part. The interconnect, operating system, front-end processors, and software are mainly Chinese."
The list of top 500 supercomputers enlists the machines based on their performance and it is updated twice a year. The list includes the supercomputers used for typical jobs like forecasting global climate changes and modeling nuclear weapons. 
Two of the four supercomputers from India, that featured in this list are from Pune. The Indian Institute of Tropical Meteorology (IITM) supercomputer stands 36th in the list and the Param Yuva II, developed by the Centre for Development of Advanced computing (C-DAC) stood at the 69th position.