To prevent Chrome users from accidentally installing malware, Google has taken a bold step of blocking Windows and Mac users from loading Chrome extensions which not hosted on the Google's own Chrome Web Store. Beginning today, installing Chrome extensions from places other than the Chrome Web Store will be a bit tougher.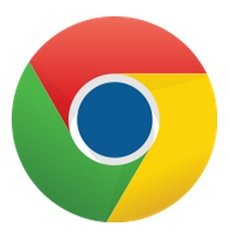 The policy changes were first announced in November 2013, and were supposed to go into effect in January 2014. After requests initiated from the developers more time was granted to introduce the ban on the installation of non-Web Store extensions and started being blocked only in May 2014.
Unfortunately, we've since observed malicious software forcing users into the developer channel in order to install unwanted off-store extensions. Affected users are left with malicious extensions running on a Chrome channel they did not choose. As such, starting today we will begin enforcing this policy on all Windows channels. Mac will soon follow, with enforcement for all channels beginning in July 2015″, reports the Chromium Blog.
The company has enforced the policy on all Windows channels and will bring the same policy to Mac across all stable, beta and developer channels beginning July 2015.
The tech-behemoth also reported that it witnessed a 75% drop in customer support related to uninstalling malicious extensions since it made the change on the standard Chrome channel. While the changes have been finalized and will go into effect soon, Windows and Mac developers can still install their own non-Web Store extensions locally by enabling developer mode.
It's to be noted the changes have been announced for Windows and iOS platform. As for Linux, Google doesn't seem to have plans for extending the policy there, not for now at least. The policy surely makes using Chrome extensions safer for all of us for use. Having said that, Maximum Chrome users only install extensions and apps from the Chrome Web Store  so, this announcement rarely comes across as a news to them.