When we are online, malicious downloads and websites are the main sources that pose as threats to our personal information. All browsers are taking utmost care of protecting their users from such dangers by introducing different security blocks. Google Chrome too introduced 'Safe Browsing' feature so as to block such malicious downloads and websites. However, the threats can be introduced through certain extensions that are installed while using the browsers. Earlier, Google had banished toolbars & multi-purpose extensions from Chrome Web Store. Now Chrome has realized the dangers and has now enforced the policy, where extensions can be installed only if they're listed in the Chrome Web Store.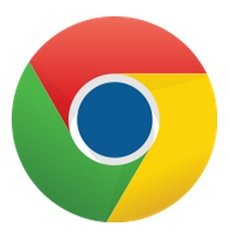 Earlier, Chrome had made an announcement of they are going to make it difficult for the malicious applications and malware to install unwanted and hazardous Chrome extensions secretly – and they had already removed such extensions.. And this new policy announced on May 27, 2014 is exactly that. In an official statement, Chrome mentioned about this new security policy that,
"Malware can change how browsers work by silently installing extensions on your machine that do things like inject ads or track your browsing activity. If you notice strange ads, broken web pages or sluggish browsing after installing some new software or plugins, you could be affected."
This new policy will help protect Windows users from any attacks from malware and unethical Chrome extensions. This is because; now the extensions can be installed only if they are listed in the Chrome Web store. This means, if your try to install the extensions locally and they are not hosted on Chrome Web Store, then these extensions won't get installed. In addition to this, if you have already installed certain Chrome extension and that is not listed in Chrome Web store, then the extensions may be disabled automatically. You won't be able to re-install or re-enable this particular extension till the time it is hosted in the Chrome web store.
Having said this, Chrome has made special arrangement for developers by giving little flexibility to this policy. Chrome mentions this:
"For developers, we'll continue to support local extension installs during development as well as installs via Enterprise policy. And if you have a dedicated installation flow from your own website, you can make use of the existing inline installs feature".
In addition to this, Chrome also mentioned that Windows developer channel users, and those using Chrome OS variants, Linux and Mac will remain unaffected by these changes.
This clearly means that if you are a Windows user using Chrome browser, it's time that you check if any of your extensions have been disabled by now and visit the Chrome Web Store for the secure listed extensions.
If you need more security in theis regard, check out ExtShield. It warns you of malicious Chrome extensions.