Do you want to hide those cluttered URL with so many slashes and dashes ? If yes then get ready for the disappearance of those long URLs. Google is all set for its new experiment of removing the URL from the Omnibox in its new Canary update. For those who aren't aware, Omnibox is the new popular name for 'address bar' which also combines the search functionality. Google in its new version of Chrome is planning to make the full URL disappear from the address bar. If you click on an article in a website, you will see only the domain name instead of the long URL with so many slashes.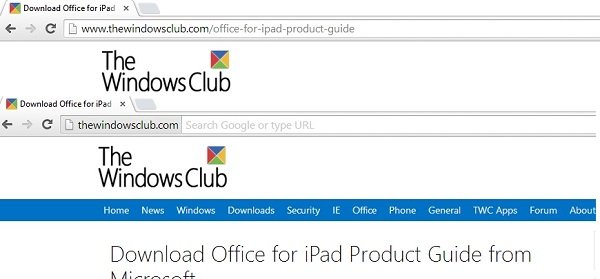 This change is technically being termed as 'Origin Chip' and it is not yet confirmed to be implemented with Google Chrome 36, which is set for release in July. 'Origin Chip' is presently deployed to  just a  small fraction of users to check if it is a net positive for Chrome users and can help in defending against phishing.
The 'Origin Chip' project is currently being experimented in Chrome 36 Canary. Chrome 36 Canary is an experimental build of the latest version of Google's web browser and Google often uses it to test its new features before rolling them out to the Chrome Dev Channel. Chrome 36 Canary has a flag "Enable Origin Chip in the Omnibox" which kills the URL when enabled. Well, you can still see the complete URL just by clicking on the domain name itself.

The 'Origin Chip' is still in its experimental state and is not enabled by default. If you want to hide the URL, you have to enable it through chrome://flags/#origin-chip-in-omnibox. Google is still verifying if the code is stable enough to be pushed into Chrome in a month or two.
I do not know about you – but while there may be advantages to this, I prefer to have the entire URL displayed as I always have a habit of checking the address bar to ensure that I have visited the correct URL.
Read: How to make Chrome always show the full URL in the Address Bar.