Google last year developed a desktop sharing tool, an extension called Chrome Beta Desktop for its widely popular browser – Google Chrome. The plugin allowed its users to remotely access a computer at another location through the Chrome browser however, like most Google Chrome extensions, Chrome Remote Desktop started out as a beta. Not anymore!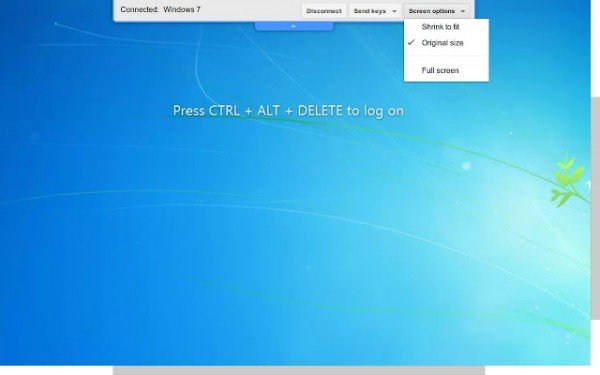 The development team of Chrome has now upgraded this plug-in from beta status with some useful extras. Google on Monday declared Chrome Remote Desktop, has moved out of beta stage and is now available for download from the Chrome Web Store. Many new additional features have been included such as the addition of a real-time audio feed (on Windows), ability to copy-and-paste between your local and remote computers and more.
The application, if you want can even let others access your computer remotely, ideal situation when you need help solving a computer problem, but the person you'd like to get help from isn't near by. Moreover, Chrome Remote Desktop is fully cross-platform.
Simply download the extension, choose a desired Google account and proceed further when presented with a list of requested permissions. After clicking the 'Allow Access' button, you'll see 2 options:
Connect with a different computer
Set up a connection with your own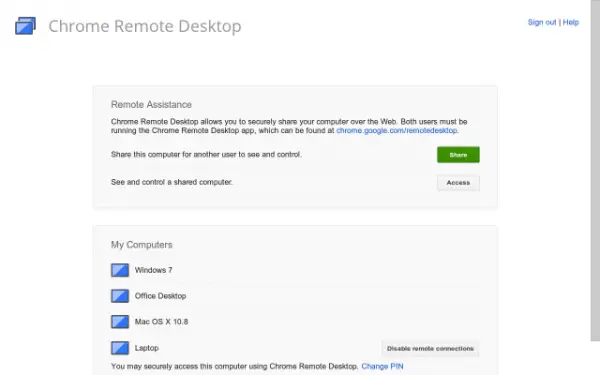 Under 'Remote Assistance' you can click on 'Share' and thereby share your computer with someone else or access another computer simply by clicking 'Access'. If you would like to access your own computer, you will have to choose 'Enable Remote Connection' option and then configure a 6-digital PIN.
Google is planning to add more features to Chrome Remote Desktop to make it even more powerful, reports the Chrome Blog. For the time being, you can visit Chrome Web Store and download the extension.