Google has come up with a ninja technique to ban developers who spam the Chrome Web Store with ineffective, duplicate extensions. The search giant has implemented a new anti-spam policy to crack down on the spammy extension developers. New rules for the Chrome Web Store have been published as a new Chrome Web Store Spam Policy within its Developer Program Policy.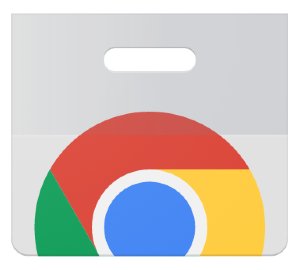 Chrome Web Store introduces anti-spam policy
In its new anti-spam policy for the Chrome Web Store, Google says:
"We don't allow any developer or their affiliates to submit multiple extensions that provide duplicate experiences or functionality on the Chrome Web Store."
What is Google trying to fix?
More often than not, developers spam the Chrome Web Store with similar extensions. For example, wallpaper extensions usually contain different metadata. But after the installation, they all provide users with the same wallpaper, something the company wants to prevent from happening in the first place.
In its revised anti-spam policy, Google focuses on repetitive content, keyword spam, notification abuse, message spam, etc. In its FAQ about the new policy, Google explains:
"Our developer policy prohibits the submission of repetitive content. In general, this means you cannot submit multiple extensions that provide the same experience."
As a result, developers will no longer be able to submit content that provides the same user experience, irrespective of the metadata or code. It largely affects Wallpaper extensions. However, similar Chrome extensions that offer different user experiences will not be considered repetitive content.
Google doesn't approve extensions that exhibit the following characteristics: Misleading, improperly formatted, non-descriptive, irrelevant, excessive, or inappropriate metadata, including but not limited to the extension's description, developer name, title, icon, screenshots, and promotional images.
Google has advised developers to input a "clear and well-written" description. Furthermore, Google bans anonymous user testimonials in the description.
Chrome extension developers have been warned against manipulation techniques that try to game the Chrome Web Store system. Some of these manipulation techniques involve inflating product ratings, reviews, or install counts using bogus methods.
Google has been actively cracking down on extensions that harbor message spam or notification abuse. The company says it doesn't permit browser extensions that send messages on behalf of the user without their consent or send out unwanted notifications.
TIP: Chrome Extension Shield Pro warns you if you have installed any malicious browser extensions.