A new update to Google Chrome will pause 'non-essential' Flash content to save your battery life. The company has teamed up with Adobe to make Chrome's Flash handling battery friendly.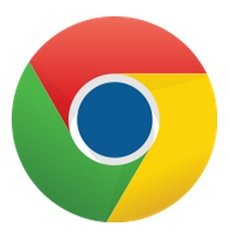 I am sure this might have happened with many of us – you have a bunch of important tabs open and your computer slows to a crawl, finally it crashes, losing everything. Isn't it? One reason attributed to this problem is battery drain. Though Flash allows pages to show rich content it puts a squeeze on the battery. Google claims to have found a remedy for this problem by taking a new stance on how Flash elements on web pages are delivered. Beginning today, all future versions of Google Chrome browser will include a feature that will automatically stop Flash animation if it drains your battery life.
The latest update for Chrome has a feature enabled that automatically tweaks Flash to stop draining power by pausing Flash content that's not the focus of the page and just playing the stuff users want. That is, Chrome will intelligently search for Flash content that isn't essential to the page and pause it, giving you the option to start it up again if you really want.
Tommy Li, Google Software Engineer explains, "Adobe Flash allows web pages to display rich content — but sometimes that can put a squeeze on your laptop's battery. So we've been working with Adobe to ensure that your experience on the web can be power-efficient as well as rich and interactive — and today, we're introducing an update to Chrome that does just that."

When you're on a webpage that runs Flash, we'll intelligently pause content (like Flash animations) that aren't central to the webpage, while keeping central content (like a video) playing without interruption.
In the event the "intelligent pausing" blocks something a user wanted to have a look at, he can click on the content and it will start playing again. Google says the feature has been enabled by default starting Thursday on the Chrome Beta channel release and is likely to be rolled for everyone on Chrome desktop, soon.