Many of us Google Password manager to store and auto-fill username and password when using Chrome. It works on mobile, which makes it very convenient. If you are using it, make sure to protect it with 2FA protection. That said, Chrome is upping its security by warning about any data breach which has your username and password.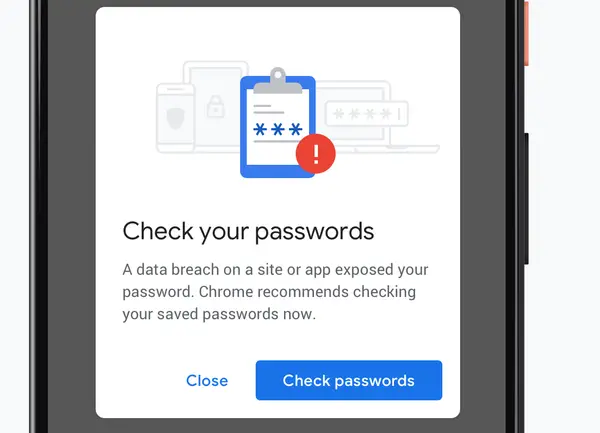 Chrome to warn if your password gets compromised in a data breach
Chrome is one of the most popular browsers, and Google definitely doesn't want you losing an account. While they have been suggesting users to use a secure password, add a recovery account, and with this, it will make the experience even better. Next time you type your username password into a website, Chrome will warn if that set of data has been compromised in a data breach. It is highly recommended to change the password immediately.
Google rolled out this feature in the form of Chrome extension—Password Checkup, and it's not part of the browser. These are some of the reasons why users may stick with Chrome even though its heavy on CPU and RAM.
If you visit passwords.google.com, the option to check the existing password should be upfront. Click on Check passwords, and it will scan all the passwords and warn you if any.

The option to control it will eventually become available in Chrome Settings under Sync and Google Services > Safe browsing protection. It is rolling out to everyone slowly.
Apart from this, Chrome offers two additional security features for Chrome users.
Real-time Phishing protection
While Google refreshes the list of phishing websites every 30 minutes, some sites slip through that 30-minute window. They do it by tricking Google Search bot or by hiding from them.  Google has made it a real-time feature. While it is turned on by default, you can find it under Make searches and browsing better settings in Chrome.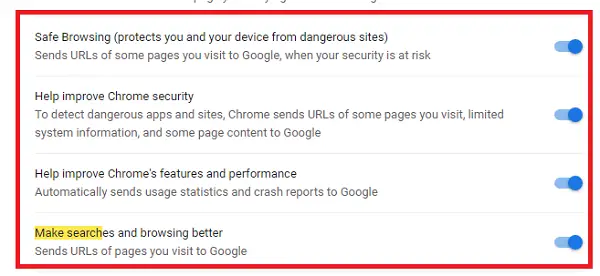 Predictive phishing protections
Chrome can scan all the URLs you open, and using its database; it offers predictive phishing protection. You will be warned if a website is suspect of phishing, and you are about to enter your account details.
It will be available under Google Sync > Predictive phishing protection. Google says that this feature had been there, but they are expanding it further.
Lastly, Chrome now displays the user profile photo on the top left and also on Taskbar. If everyone in your home use the same account but use different Chrome profile, you can get to see that. It will make sure you don't accidentally save the password in a different account.
Read more about it at the official news post.