Many people often forget that Google Chrome and many Chrome-like web browsers cannot exist without a popular, open-source project called Chromium. As a part of the potential customizations, many Chromium-based browsers had allowed users to access Google products/services-related features on the interface.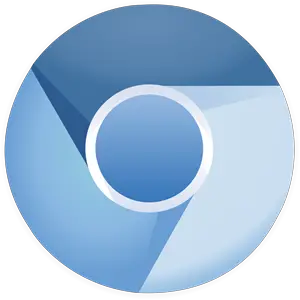 Chrome sync & Click to Call will no longer work on other Chromium-based browsers
In a recent audit, the Chromium team found this and announced limiting the Private API's availability. It means third-party Chromium builds can no longer offer Google-exclusive features like Chrome sync and Click to Call. Chromium would restrict access to the private Chrome APIs from 15 March 2021.
"During a recent audit, we discovered that some third-party Chromium based browsers were able to integrate Google features, such as Chrome sync and Click to Call, that are only intended for Google's use," said Jochen Eisinger, Engineering Director, Google Chrome.

"We are limiting access to our private Chrome APIs starting on March 15, 2021," Eisinger added.
Quite interestingly, the Chromium team has not specified the intention of such a move. However, while the team described the issue, features like 'Chrome sync' and 'Click to Call' were said to be 'only intended for Google's use.'
Chromium does not want to run into trouble by allowing third-party Chromium builds to implement features exclusive to Google Chrome and the related apps/services in the right ecosystem. The team also added that those who used third-party Chromium builds to access Chrome sync will have the information retained locally.
This bold move from Chromium can address other concerns as well. For instance, by using the Private API on the Chromium-based third-party builds, these third-party companies use Google's servers to store data. Similarly, bringing the said features through a simple API would also cut down their development costs.
Therefore, limiting the Private API's availability can stop third-party companies from abusing Google's data storage and management systems under the disguise of introducing Chrome sync and Click to Call to their web browsers. Google has asked these companies to withdraw the features from their package in the upcoming two months.
Developers and enthusiasts are looking at this development from multiple angles. Some say that Google has tried to cut down the competition by limiting the Private API mentioned above. Simultaneously, developers are concerned about building replacement options from scratch, especially for something big like syncing.
In the middle of all these, many experts consider that Google is doing what it should do since other companies cannot profit off of Google's infrastructure resources when they claim to be using an open-source version.