Outlook.com is surely concerned about its users and want them to make the most of its organising features like Sweep, Search, categories and many more. With the 7th annual national 'Clean Out Your Inbox Week' on this Sunday, Outlook.com has come forward to give some useful tips and tricks in order to make the inbox cleaning process much more productive and time-saving.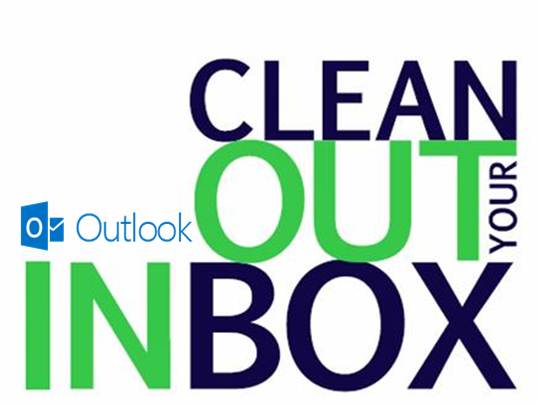 What all features can be used to de-clutter your Outlook Inbox
Sweep is one of the most-used and liked feature of Outlook.com, which is used by almost 7.5 million times each week. Users can make good use of the Sweep or Delete feature to take care of bulk email in one go and also create custom rules for the same. In order to make it evan simpler, Outlook has enhanced the UI which reduces the number of clicks. Further, to make this process even more efficient, Outlook.com gives you default categories and the ability to create your own custom categories. This feature will definitely make your emails much more organised and easy to locate.
The most important function in an email account is the search function which has to be super-quick. Outlook.com has also upgraded its Search tool, making it even more dynamic with advanced search criteria and filters. The upgraded Outlook.com further allows you to move your emails with ease with the Move to & Move all features. This also enables you to automatically file your important emails from a particular sender to a folder set by you.
And this isn't enough; users have a lot more features to de-clutter their inboxes without any hassle. Outlook.com gives you several instant actions in the form of quick-access buttons which help you to instantly mark an email as unread, flag an email or delete email. Some keyboard shortcuts have also been introduced like pressing Enter to open a message, Esc, in order to close and Delete to erase it. And not only desktop, Outlook.com has worked really hard to make the email experience of mobile device users as better as desktop users. Mobile users now have free access to Exchange ActiveSync, which is available only from Microsoft and other renowned enterprises.
Outlook.com has also updated its Android app, making over 150 improvements and also supports IMAP now. And finally, the users of Outlook.com can also connect to popular services like Skype, Facebook, LinkedIn, Twitter and Google, allowing them to make video calls and chat directly!
So, are you ready to clean up your Inbox on Outlook.com this Sunday? I am for sure! Check out the detailed post here.