The cyber celebrities are out for a big film promotion this week. This is a film encouraging students to learn programming on computers.
Bill Gates, Mark Zuckerberg and many more made their cameo appearances in the short film supporting the educational program from Code.org to bring 'coding' to schools. This 5-minute long film was released online this week and will also be distributes to schools worldwide. The tech stars in this film talk about how learning code changed their lives and how they began with coding.
Bill Gates, Chairman, Microsoft, says:
"Learning to write programs stretches your mind and helps you think better, creates a way of thinking about things that I think is helpful in all domains."
The short film promoting 'Coding' is also being promoted by Facebook and Google. The film promoting code.org will also be played at the start of movies in theatres worldwide under Microsoft's sponsorship.
Code.org is a non-profit educational program launched last month by entrepreneur and investor brothers Hadi Partovi and Ali. This program is aimed at encouraging computer science education and coding. Every student in every school should have the opportunity to learn to code, feels Code.org. The basic concept behind this program is to create well qualified engineers. The film states that there aren't enough qualified programmers and engineers, because there aren't enough schools teaching coding.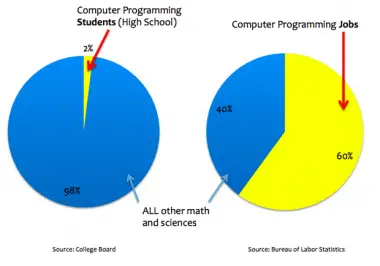 Hadi Partovi was previously a Vice President at TellMe and also has worked as a Microsoft exec for a long time. He is also a founder of music startup iLike.
Talking about the non-profit educational program code.org Partovi said, ""We can't solve this unless people realize it is a problem. Enrollment rates in programming classes are low, but what is worse is that schools aren't even teaching it, even though this is the fastest growing segment of jobs in the country".
The 5-minute film ends with a note that "1 million of best jobs in America go unfilled because only 1 in 10 school teach student how to code".