Today co-authoring exists across Office Web Apps allowing multiple people working on a single document at the same time. But there has always been requests for this co-authoring to be made more dynamic when working online. So that if one made changes in a Word document, an Excel sheet or a Presentation, then it should get reflected immediately in real-time. Microsoft has been working on it and it now plans to introduce real time co-authoring in the Office Web Apps soon. All authors can then automatically see edits from others as it happens without refreshing.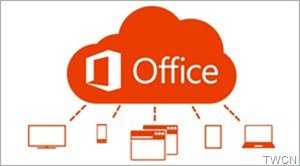 You'll see us introducing a collection of authoring features that make it easier to collaborate in the cloud, a new real time co-authoring experience and editing capabilities from more devices.
Office web apps are the key connection point between Office and various devices a customer uses. Now Microsoft is also improving access of Office content and tools from device of choice via cross browser support on the devices where office is not available or installed. The full power of the Office Web Apps and its capabilities will be extended to Android tablets too via Chrome browser support. So an Android user will also enjoy the same capabilities as done by Windows 8 tablets and iPads user.
Here's a video where hosts Jeremy Chapman and Amanda Lefebvre give viewers a sneak peek at upcoming Office experiences on the Web across Windows, iOS and Android.
[youtube http://www.youtube.com/watch?v=BANDtmnGylo&hl=en&hd=1]
You'll see demos in the video of real-time work on Word, Excel (on a cell level and through instant updates) and PowerPoint.
"Real-time co-authoring is going to be a great addition allowing for more dynamic and fluid authoring that gets rid of the need to hit the save button in order to populate changes made by others.  It's also great to see the merging of both the Web and desktop worlds with the ability to work offline too. "
This cool feature is not available yet but will be available soon, may be in the next release of Office Web Apps.