The Control Panel had been an integral part of Windows since the beginning and helped in tweaking and customizing the operating system. In a tweet by Gabriel Aul, the chief of Windows Insider Program, he said that Control Panel will be removed from Windows 10 in coming days.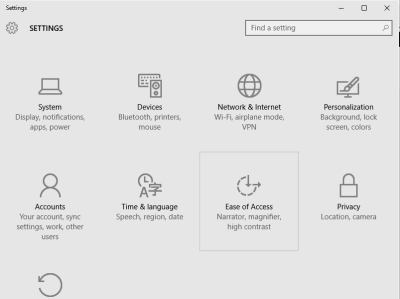 It was indeed a surprise that Windows 10 – as of now – has two centers from where users can customize their computers and operating systems. As of now, there are both Control Panel and Settings that allow users to configure their machines and operating system. Already some elements of Control Panel have migrated to Settings and are not available in Control Panel. Windows Update is such an example.
Though it is a good step to keep only one point/center from where users can configure their computers and operating systems, many users are not happy with the announcement that the Control Panel will be removed. These are the users who click away happily instead of using touch interface. There are users who won't want extreme changes as they are used to open Control Panel for everything that needs to be customized. However, irrespective of this resentment among users, Gabriel Aul gave a good reason as to why Control Panel will be removed from Windows 10 in future.
Having two separate implementations means more code complexity and disk/mem usage. Getting to one is leaner — Gabriel Aul (@GabeAul)
This tweet was a response to some people who wanted to know why the latest builds are moving Control Panel items to Settings. According to Aul, having two centers for customizing the computer and the operating system will mean more code and hence more memory usage. This is exactly opposite to the Windows 10 motto that wants the latest operating system to run smoothly even on low resource computers, tablets etc.
Plus the Settings app is more touch friendly as it has proper layout that helps avoid accidental taps. Users will need some time to get adjusted to Settings as right now, the categories are broadly defined and does not give away where to find a certain option. The Settings interface will too have to be worked upon so that users know where to find settings they need. Thus, if Control Panel is going out of Windows 10, the Settings interface too has to be worked upon to make it more user friendly – so that users know where to look for a particular setting.