Sometimes, trouble comes uninvited as has been the case for some Windows10 users. Recent reports suggested that a recent Windows Update breaks Windowed G-sync. A user of Windows observed, that the new build breaks Windowed G-Sync following the installation of driver 381.65 and running it with both AU and CU (with DDU after installing CU).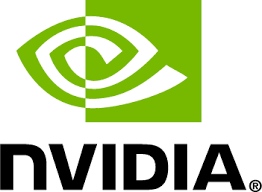 Initially, there was a good performance during benchmarks but later some issue was experienced with G-Sync and CU. To be precise, Windowed G-Sync seems to be broken. Moreover, while playing a game on Windowed/Borderless Windowed, stuttering and FPS jumped from 50-100 in no time. This was not to be seen with the same driver version with AU before I updated and the problem was solved once back to Fullscreen.
A Reddit user who faced this problem has also posted how he fixed the problem. Perhaps it will help you if you too are facing this issue.
Windows 10 breaks windowed G-sync
Access 'Control Panel' and go to System and Security. Thereafter, navigate to Power Options
Left Click "Choose what the power buttons do" option and hit the "Change settings that are currently unavailable" button.
Now, simply uncheck "Turn on fast startup" and restart your computer.
As of now, there appears to be no solution in sight for G-Sync issues on full screen however, NVIDIA has acknowledged this problem and assured to fix it, soon.
Developed by NVIDIA, NVIDIA G-SYNC is a proprietary adaptive sync technology that aims to eliminate screen tearing and offer a smooth, fast gaming experience. The technology enhances the performance by synchronizing display refresh rates to the GPU in user's GeForce GTX-powered PC and minimizing display stutter. The result of this event, scenes appear instantly, objects look sharper, and gameplay is super smooth, thereby offering users a stunning visual experience and a serious competitive edge.