Microsoft has announced that the Microsoft Defender for Endpoint support for Windows 10 on ARM devices is generally available. It means all ARM-based endpoint devices that are part of an organization using Microsoft's cloud services can install the brand-new Microsoft Defender security suite on the endpoint devices without any beta or insider registrations. The tool was available in the beta version so far.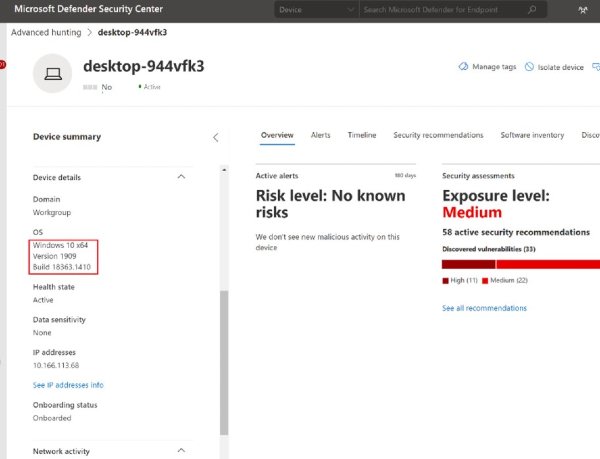 Microsoft Defender for Endpoint on ARM
Microsoft Defender for Endpoint is an all-in-one security solution that protects endpoint devices from a wide variety of digital risks. Over time, Microsoft has added vulnerability assessment, management, endpoint detection, automatic investigation, etc., to the package.
Microsoft has been trying to expand Microsoft Defender support of Windows 10 on multiple platforms, and the additional security for Arm-based devices is the newest step. Considering that more people are making their move to ARM-based systems in business environments as well, the action is welcome, indeed.
By adding Arm-based Windows 10 devices under the umbrella of protection, Microsoft can deliver holistic protection for endpoint devices. It is also worth noting that ARM-based Windows 10 devices are already good at taking the best advantage of standard protection features like data encryption and next-generation anti-malware protection. Microsoft says that the endpoint version of Defender can amplify these capabilities.
"Arm devices are designed to take full advantage of the protections available in Windows 10 such as encryption, data protection, and next gen antivirus and antimalware capabilities. Microsoft Defender for Endpoint compliments these features with a cloud-powered enterprise platform that helps security teams prevent, detect, investigate and respond to advanced threats, while delivering secure and productive end user experiences," Microsoft said.
As mentioned earlier, the cloud-powered enterprise solution from Microsoft Defender is comprehensive for the most part. An impressive part is that Microsoft Defender can now integrate with all the Windows ARM-based features and provide a more inclusive version of protection. We must note that ARM technology is helping Windows 10 to explore versatile territories in the mobile and hybrid sectors.
The company has made several devices that combine the best possible power and battery life one can expect from a compact system. However, on the User Interface front, Microsoft Defender does not show many changes on Windows 10 devices on ARM. For the most part, UI elements and features stay the same.
Microsoft says that security teams can use Microsoft Defender as they used to on non-ARM Windows 10 devices. The tech giant also believes that the endpoint tool's general availability will expand the broad horizons of the security-first approach it takes across devices.