Microsoft throws yet another surprise for its OneDrive customers. Unfortunately, the announcement generates more disappointment rather than enthusiasm. Microsoft has secretly set a limit for data transfers for the OneDrive Free account.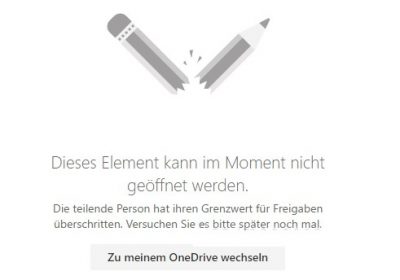 Data Transfers limited on OneDrive Free accounts
The incident came to light when a handful of OneDrive users saw a message  informing that the file size was exceeding a particular limit, and they were unable to transfer. When approached, the company remain tight-lipped on the issue.
What becomes clear with the recent move is that Microsoft monitors the amount of data transferred or shared via OneDrive accounts regularly. If an attempt to share large files is made only a few downloads are completed successfully. Thereafter, a message is displayed informing users further transfers are not permissible.
If a user shares a 2 GB file, and 10 users are downloading this file, the limit is exceeded earlier than sharing a 1,5 GB file.
Earlier, at the time of the roll-out of the service, Microsoft tried luring users to their free OneDrive account. Every Windows 8/8.1/10 user was generously offered a free OneDrive storage with their Microsoft account. The happiness of the users was, however, short-lived when the software giant reduced OneDrive's storage limit from 25 GB to 15 GB and then further down to 5 GB.
Now this move from Microsoft to limit the amount of data transfer is likely to disappoint users further. Goes without saying that the users having the paid version of Office 365 are not subjected to these limitations.