Google India has announced the results of this years Doodle Design competition, called the Doodle4Google (D4G) contest. Arun Kumar Yadav, a class 9 student from Chandigarh, has been declared as the winner for 2012.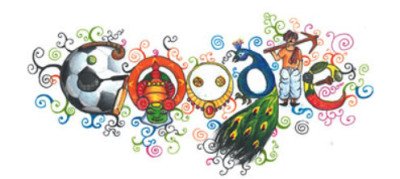 The Doodle4Google competition is an annual Google India project which was launched in 2009 and is open to students from grades 1 to 10. Students are invited to design the Google Doodle to celebrate Children's Day in the country. The theme for this year's competition was 'Unity in Diversity'. This year, with over two lac entries, from more than 1000 schools across 60 cities, within one month of the contest announcement, the contest has broken its previous records.
"Doodle4Google is a great platform for youngsters of India to showcase their talent on an international platform. We have seen tremendous response from India, over the years. This year we have received over two lakh entries from more than 1000 schools across 60 cities. We are overwhelmed with the response, and amazed at the talent that remains untapped in the far corners of India. Another exciting element this year was that we saw participation from cities beyond the four metros, which is a clear indication that we are well underway to taking the internet to the next billion," said Rajan Anandan, Managing Director Google, India.
The winning Doodle titled 'India – A Prism if Multiplicity' will go live on the Google (India) homepage on November 14, National Children's Day.
All the finalists will receive a Google Goodie bag and a Samsung tablet.