Microsoft has been trying to improve the notification experience on Edge for quite some time now. Earlier, Edge announced changes to make notification requests less distracting for users. Now, the software giant wants to balance full notification prompts and the ones that matter to you the most. Microsoft Edge will now ensure you receive important web browser notifications without feeling distracted.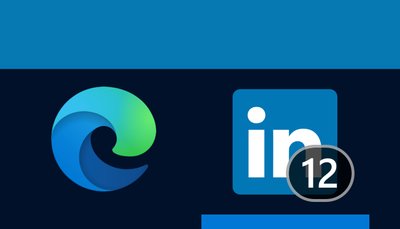 Receive Edge notifications as per your convenience
Edge will now allow you to receive notifications at a particular time without causing a distraction by sending out notifications whenever the web browser is running. Sometimes users miss out on notifications if the browser is closed. When you open the browser, it will spoil your experience with a flood of incoming, irrelevant notifications. Edge Legacy addressed this issue by enabling support for background notifications. Now, Microsoft has enabled similar support in the new Chromium Edge.
"Taking advantage of background notifications is easy, and any site which supports web push notifications using the web standard Push API, Notifications API, and web push protocol is already supported. Web developers don't need to make any special changes to their website for users to receive notifications while Microsoft Edge is closed—it all just works. This feature is available now for anyone using Edge 85 on Windows 10 version 20H1 and above," Microsoft said.
Enhanced notification badging on Edge
Microsoft Edge has also enabled support for a badge with notification count on the Windows 10 taskbar. Notification badges exist for years. As a result, the latest version of Microsoft Edge, PWAs, and pinned sites can now display badges on the Windows 10 taskbar. Starting v 81, Edge supports basic notification badging on Windows and Mac. Up until now, PWAs would only show badges on the taskbar when open. Site developers can use the Badging API so that users can receive notifications or badge updates when the site or PWA is not open.
Now, Edge can show PWA notification badges on the Windows 10 taskbar at any time. In addition to PWAs, Edge has enabled notification badging for pinned sites. While PWA badges work with Edge 85, pinned sites require Edge v 87 to show notification badges on the taskbar. Make sure you have Windows 10 version 20H1 or higher.