To provide an opportunity to the teachers of winning $10,000 in technology products this holiday season, Skype is hosting 'Santa in the classroom' contest.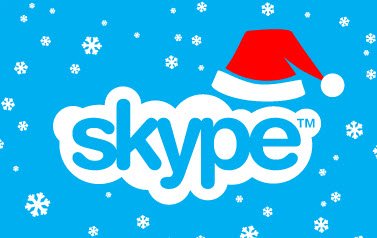 Skype in the classroom contest
Skype in the classroom is a project that helps students to create a learning experience by using Skype's video conferencing technology. It also empowers teachers to bring truly remarkable experiences to their schools.
Microsoft explains, "Tis the season for giving, and during the holidays this year, Skype will be playing the role of old Saint Nick. To enter, tweet telling us how you'd use the technology in your classroom if you won. Your tweet must include the '#SkypeSanta' hashtag in order to count.'
The contest would help students broaden their horizons through the use of new technology and expose them to the cutting-edge devices thereby training them well and offering advantage in their next years of school.
To participate in the contest and be eligible to win, participant must be a teacher. The contest has already kicked off. It ends on Sunday, December 9, 2012 at 11:59 p.m. PT.
Microsoft will pick 3 winners based on the creativity of their entries and would contact the selected winners via a direct message on Twitter.
For more details on the contest, visit Skype Blog or Skype in the Classroom website.