Windows Hello is one of those features folks are looking forward to using when the Windows 10 Anniversary Update comes around, but one must first have a compatible computer. However, if you don't, this little USB fingerprint reader could do the trick.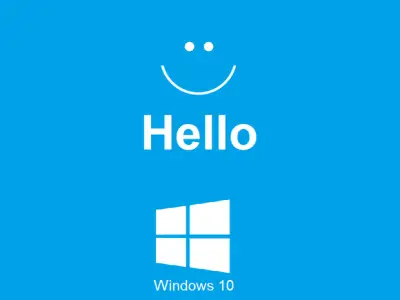 For those who have not been keeping up, Windows Hello is a new security feature that makes it possible for Windows 10 users to log into their device with either their fingerprint or having their iris scanned. It also supports login in by way of Web Authentication using Microsoft Edge.
Some biometric sensors are expensive, and usually, new computers with these sensors cost an arm and a leg, or even more. This is why we are excited to talk about the Eikon Mini Fingerprint Reader. It only costs a mere $24.95 to own, and it plugs directly into your USB port. It's not the most modern fingerprint reader you'll come across seeing as it requires a swipe instead of a simple touch, but the device is affordable, and it works.
It fully supports Windows Hello, and guess what? It doesn't even require drivers, so that's a great start. The brand is not widely known, but that shouldn't matter much? Well, if for some reason you do care about branding, then keep an eye out for similar devices from Synaptics in the future. Bear in mind, however, any similar device from Synaptics will be more expensive than $24.95, but also more advanced.
Interested in the Eikon Mini Fingerprint Reader? You can grab it here from Amazon.