An Emirati engineer has carved a niche for herself by using Microsoft PowerPoint in a very innovative way.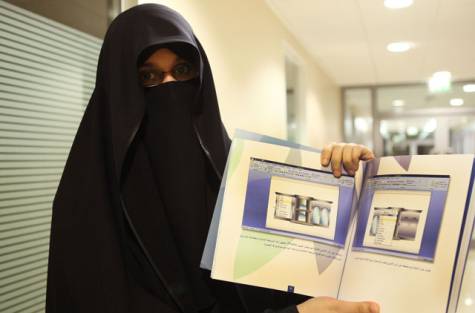 31 years old Fatima Jasem Al Zaabi from Abu Dhabi, has shown a very creative and resourceful use of  PowerPoint with her architectural design for villas. For her incredible idea of using Microsoft PowerPoint brought her an invitation to dinner at the White House from US President Barack Obama. She has also been approached by Google and Microsoft to sell her product.
Fatima's visit to Washington is scheduled in coming months. In an interview with Gulf News Fatima said that she always has a passion for technology and despite of being just a high school diploma holder she knows almost everything about computer programs and technology. Discussing about all her achievements and motivations in her interview Fatima said that she first took up an engineering course at Al Khawarizmi International College in Al Ain to become a civil engineer.
As said in her interview with Gulf News, Fatima first tried making her 2D and 3D architectural designs with Auto Cad which was a tricky software to use. She then tried finding an easy way to draw her designs.
Fatima further said, "It took me six years to install new options on the tool bar, and to come up with ways on how to change the regular elements of Power Point so that users can draw their own shadows and dimensions, and give it a 3D effect."
She is currently working for the Royal Group launched by Shaikh Tahnoon Bin Zayed Al Nahyan. She is also involved in social work through Supreme Council for Motherhood and Childhood and in her free time helps young women on starting up their business .
You can read her full interview here.