Facebook, being the most popular social media network is a big target for scams and thus the team has decided to partner with security vendor ESET. This is the third security vector of Facebook this year. Earlier in May, the social media network teamed up with two security vendors Trend Micros and F-Secure.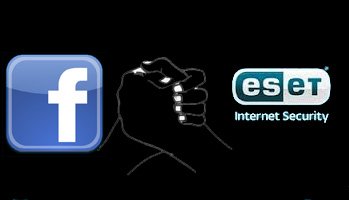 Announcing this partnership, Facebook said in its official post,
"A larger number of providers increases the chances that malware will get caught and cleaned up, which will help people on Facebook keep their information more secure. Together, these three systems will help us block malicious links and harmful sites from populating the News Feeds and Messages of the 1.35 billion people who use Facebook."
Cyber-criminals post the fake links on the user's newsfeed which typically take them to the external websites and they are then asked to download the malicious programs on their systems. These links are often in disguise and can harm your computer systems and may also steal your personal information.
Team Facebook believe that these three security programs together will block the posting of malicious links on user's timeline and in private message box. As reported by Facebook in its official post, if there is any suspicious activity noticed in your Facebook account, you will get an alert offering an anti-malware scan for your device. The scan will detect the malware if any and disable it keeping your device clean and safe. No financial exchange in this partnership is yet disclosed by either of the companies.
Go here if you'd like to learn how to secure your Facebook account.