Facebook wants to go back to where it all started. In 2004, when Facebook was still taking its shape, the website was initially limited to a handful of universities including Harvard, Columbia, Stanford, Yale, and others. Well, the reason we are talking about the company's early days is Facebook Campus, a new social networking experience designed for college students.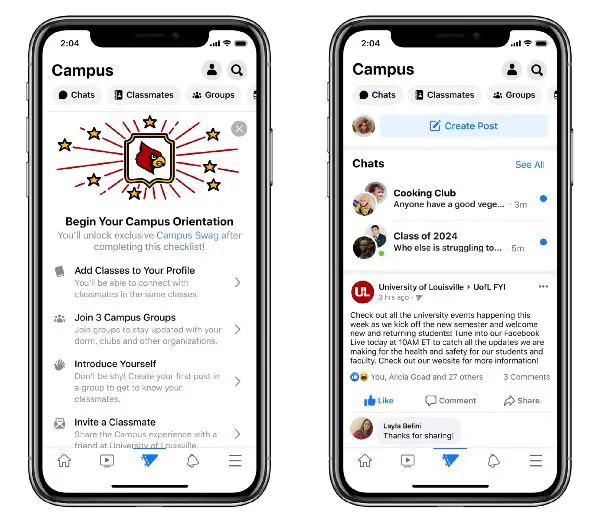 Facebook Campus
"Today, we are launching Facebook Campus, a college-only space designed to help students connect with fellow classmates over shared interests. Facebook Campus makes it easy to find and start conversations within your college community," said Charmaine Hung, Product Manager, Facebook Campus.
What is Facebook Campus?
Facebook Campus will be a separate section within the Facebook app. It will allow users to create a Campus profile that will be different from their main Facebook profile. All you need is your college email address and graduation year to complete the signup. Other details such as your hometown, classes, and others will be optional.
For now, Facebook Campus is limited to students from the following colleges and universities in the US:
Benedict College
Brown University
California Institute of Technology
College of William & Mary
Duke University
Florida International University
Georgia Southern University
Georgia State University
Johns Hopkins University
Lane College
Lincoln University (Pennsylvania)
Middlebury College
New Jersey Institute of Technology
Northwestern University
Rice University
Sarah Lawrence College
Scripps College
Smith College
Spelman College
Stephen F Austin State University
Tufts University
University at Albany – State University of New York
University of Hartford
University of Louisville
University of Pennsylvania
University of Wisconsin-Eau Claire
Vassar College
Virginia Tech
Wellesley College
Wesleyan University
Students at these colleges can find the dedicated Campus within the Facebook app. Facebook has also released a short 40-second teaser offering a glimpse of Facebook Campus.
Features of Facebook Campus
Campus-only News Feed: Facebook Campus will have a dedicated News Feed designed for users with a college email-verified profile. It will also enable a college-specific feed for updates from classmates, groups, college-only events, among others.
Campus Directory: You will be able to find people with registered a college email address.
Campus Chats: Facebook Campus will enable real-time chat rooms experience.
Students with their Campus profile will be able to discover groups and events dedicated to their school. What's more, content shared on Facebook Campus will be limited to the campus users.