Net Neutrality scored a big win in India recently, leaving Facebook licking its wounds as the social network moves to get is controversial "Free Basic" platform up and running.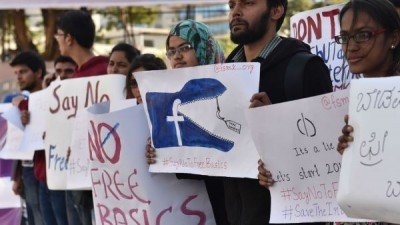 Net Neutrality wins in India
According to the latest report, the telecom regulatory body in India that goes by the name, TRAI, decided to put a stop to discriminatory costs for data services on the foundation of content. The company said in a statement that "no service provider shall offer or charge discriminatory tariffs for data services on the basis of content."
TRAI also said that no company under this new law should go into deals with others that can have an effect on discriminatory tariffs. The body did not call names, but it should be clear what is going on and that Facebook is the primary target here.
It is not certain how Facebook plans to get itself out of this one. We suspect the social network will be forced to change the way its "Free Basic" program works to better meet the demands of India's regulatory body. Furthermore, the company may want to fix its image since several Indians are calling for a boycott of Facebook in favor of Twitter.
Chances are, no one will boycott Facebook, but they will remember what the social network was attempting to do.
As it stands right now, this is a huge win for Net Neutrality and for the people of India. Mark Zuckerberg and friends will have to revisit the drawing board, because "Free Basic" in its current form is nothing but a dud.