YouTube is the hub of videos. However, it seems, video advertisers are giving more preference to Facebook for putting up their video ads, rather than the video sharing website itself. A recent analysis done by Mixpo reveals that Facebook Video Advertising has topped the list, beating YouTube, Twitter and even Google.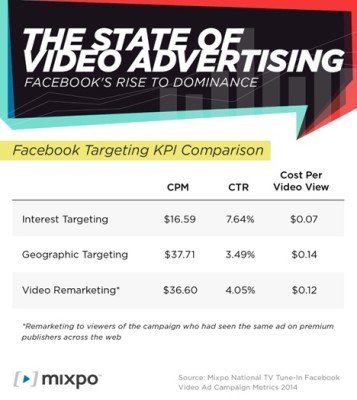 The report says,
"Facebook, in particular, has been a fast emerging player in video having rocketed into a leadership position. In August of last year, comScore found that for the first time Facebook had more video views than YouTube on desktop. Since that time, the two have been battling it out month by month for the top spot. Facebook's meteoric rise is driven by their growth in video views per person, which have nearly doubled yearover-year from January 2014 compared to January 2015. With Facebook's reported video views exceeding three billion per day in January of 2015, a figure that had tripled since September of 2014, that means comScore's desktop numbers only represent one tenth of Facebook's total video views."
What does the report say about Facebook's success in the video advertising race
The 18-page report published by Mixpo mentions various factors while analyzing, who leads the race of video advertising. These include the following factors:
Percentage of digital advertising budget that is spent on social channels
How important social advertising is to advertisers in their digital media mix
The top social networks being used to run video advertising campaigns.
As per the report, most of the companies are considering to put up their video advertising campaigns on Facebook. It is mentioned in the report that 87% of participants of the survey prefer to run their video ads on Facebook; while 81.5% of participants preferred YouTube. Last year, these numbers were quite different. 77.8% of the same participants chose YouTube to run their video campaigns; while those who chose Facebook were only 63%.
This survey from Mixpo clearly mentions how Facebook is giving a tough competition to the other video advertising platforms such as YouTube and even Google.