If you are a die-hard fan or a regular user of Facebook, this is something of your interest. Along with the fleet of apps by Facebook such as Rooms, Paper and Slingshot; the giant has launched yet another app called as the 'Facebook Groups' app. This app is available on both Android and iOS and hence can be enjoyed by both of these operating systems' users. And the best feature is that the UI of the Facebook Groups is streamlined from the original Facebook and hence has a lot of similarities.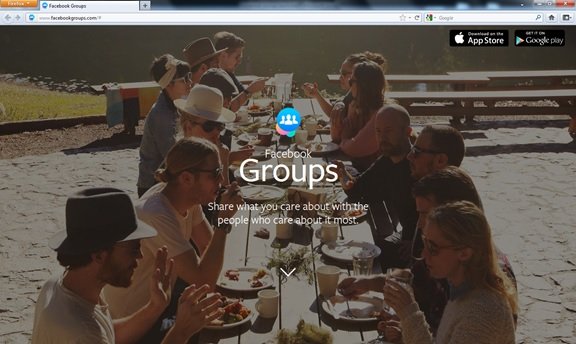 As per Facebook, there are nearly 700 million user of Facebook who use Facebook group every month. Considering such a high number of users, Facebook's this app will certainly prove helpful. Facebook Groups offers utility of groups when users are on the go. With this app, users can interact with each other and with the groups faster. The mobile experience is quicker as well as easier.
Facebook Groups
Using this app is simple and quick. The easy and few steps of this app help the users to create, join and maneuver amongst various groups. In short, managing the groups you join becomes extremely easy.
Besides this, Facebook Groups app also offers yet another feature with which you can search for more groups of your interest. Hence, now apart from joining the groups of your family and friends, you can also join other groups of your liking. This is possible with the new 'Discover' tab of the Facebook Groups app. This feature basically shortlists the groups based on the information such as where do you live, which groups you have joined and which pages you generally visit. For example, if you live in UK and have joined a group of photography, then with Discover tab the app surfaces with other groups about photography exhibition that is taking place in your neighborhood. Intelligent, isn't it?
For users' convenience, the Groups feature can continue to be a part of the main Facebook app, in case the users don't want to use 'Facebook Groups' as a separate app.
The app looks like this after downloading on your mobile device: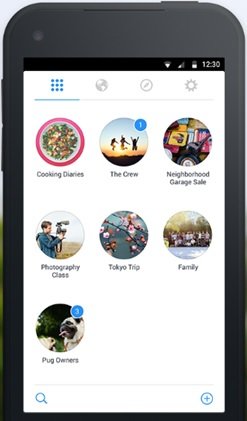 You can download the app from Apple App store or Google Play.