After testing it in beta mode for almost two years, Facebook has finally launched its app 'On This Day' today. The app takes users for a nostalgic trip to their past and shows where they were and what they were doing on this day, last year, last to last year and so on. It will also show the entire list of posts, statuses and pictures you were tagged in, on that date. The basic idea to develop this app is to help users looking back through their digital past and enjoy the nostalgia.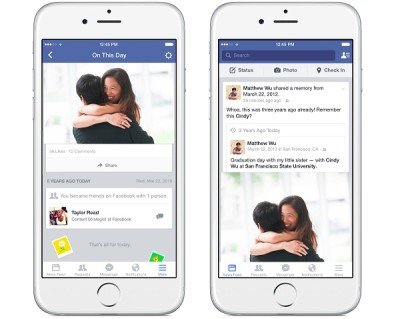 Facebook's On This Day feature
The new feature 'On This Day' is rolling gradually so don't worry if you can't see the feature bookmark on your Facebook timeline. If you can see the 'On This Day' bookmark on your FB timeline, click on the page and take a walk down the memory lane. If you want to get notified for all alerts of this newly launched features, you first need to subscribe to notifications.
Life is full of moments and pictures create memories. Time passes by but the memories last forever. You don't need to dig deeper to your FB profile to look at your old pictures, the latest feature will do that for you. You can, however, download any of your Facebook album using the Facebook Album Downloader.
As posted by the social networking website in its newsroom, this feature will let you see what content you have posted on the same date last year and will also give you an option to edit it, delete or share it with your friends and followers. The feature will be available for both the web as well as the mobile version of Facebook.