In today's world, the Internet has become a necessity more than a luxury. It connects us to the whole world. However, there are still majority parts of the world which do not have access to the internet. This is mainly because, for the people in these areas, internet is truly a luxury. They cannot afford it. And the second reason behind lesser use of the internet in such areas is the lack of awareness. Many people still don't know how to use the internet and how useful it can be. For such remote areas, Facebook has taken a step, by introducing the Internet.org app.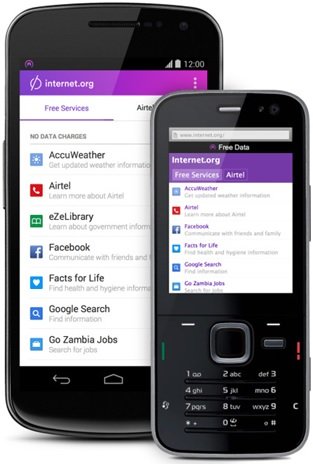 According to the official statement by Guy Rosen, Product Management Director of Facebook, almost 30% of the total world's population is still untouched by the magic of the internet. With Internet.org app, Facebook is going to make the internet accessible as well as there will be a set of free services.
Guy Rosen mentions in his official statement on Facebook's newsroom,
"With this app, people can browse a set of useful health, employment and local information services without data charges. By providing free basic services via the app, we hope to bring more people online and help them discover valuable services they might not have otherwise."
However, readers must note that this app is currently made available only in Zambia. That too, it will be available for the subscribers of Airtel, an Indian multinational telecommunication services company. The app will be available for the remaining parts of the world very soon.
Through Internet.org app, the Airtel users will have access to some of the useful apps such as AccuWeather, Airtel, Facebook, Facebook Messenger, Wikipedia, Google Search and Facts for Life. Besides this, the websites that are meant for Zambia alone are also included in the free services. These services include Go Zambia Jobs, Kokoliko, MAMA (Mobile Alliance for Maternal Action), eZeLibrary, WRAPP (Women's Rights App) and Zambia uReport.