In the race of Cryptocurrency, Facebook has announced its plan for its Cryptocurrency — Libra. Like any other, Libra is powered by Blockchain technology. Interesting to note that it's going to under the non-profit Libra.org Association, which is backed by Facebook and 27 more organizations.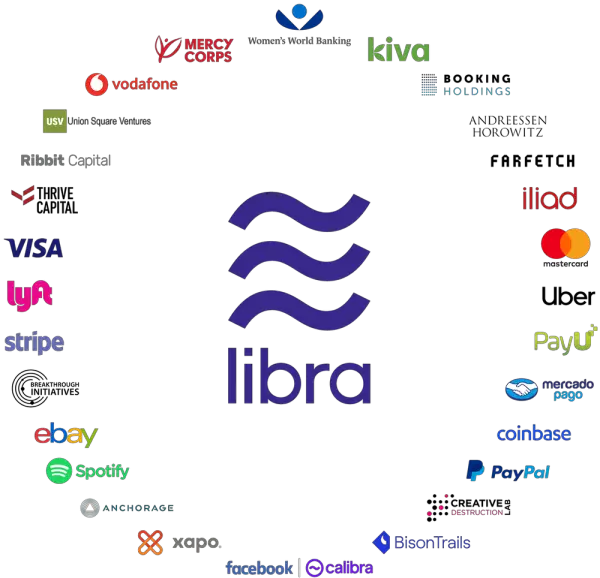 Facebook launches Libra Cryptocurrency
According to Facebook, Libra will begin in 2020 and will become a wallet option in coming days. The company wants to help millions of people who don't have access to bank accounts, but carry a mobile phone. The ultimate goal seems to make it an internet currency which can be easily used on Social network.
Facebook has launched an independent subsidiary called Calibra that will build services that let you send, spend, and save Libra. The official wallet will be available in WhatsApp and Messenger and as a standalone app next year.
How will Caclibra be regulated?
As per Facebook, it will be regulated like any other payment service providers. It will be independent of Facebook and will carry no cost for a transaction.  So who owns it?
Unlike other cryptos, Libra will be handled by the association, though not for profit organization. It will have to headquarter in Geneva, Switzerland where privacy is at most respected. Facebook will manage the Libra Association as a leader through 2019.  After the launch, Facebook will not play any governance role in it anymore.
Post-2020, it will be decentralized, available to anyone with an internet connection and has low fees and costs. Facebook also promises that Privacy and safety will be built into every step. The Calibra will have a dedicated team of experts to manage this, and also offer fraud protection so if you lose your Libra coins. If you lose them, they will provide a refund.
Here is the list of members participating in Libra:
Payments: Visa, Mastercard, PayU, PayPal, Stripe, and Visa
Technology and Marketplaces: Farfetch, Lyft, Booking Holdings, eBay, Facebook/Calibra, MercadoPago, etc.
Telecommunications: Iliad, Vodafone Group
Blockchain: Xapo Holdings Limited, Anchorage, Coinbase, Inc., and Bison Trails
Venture Capital: Thrive Capital, Union Square Ventures, Andreessen Horowitz, Breakthrough Initiatives, Ribbit Capital.
Nonprofit/Multilateral/Academic: Creative Destruction Lab, Kiva, Mercy Corps, Women's World Banking
We soon will see how this starts taking shape, and if Facebook is really serious about it, and makes certain that privacy matters.