Facebook has rolled out a suicide prevention tool in collaboration with local partners AASRA and Live Love Laugh Foundation in order to let users report suicidal posts and help their friends. Previously, the tool was accessible only to English-language users. However, in the latest development, the tool has now been rolled out globally by Facebook to all its users.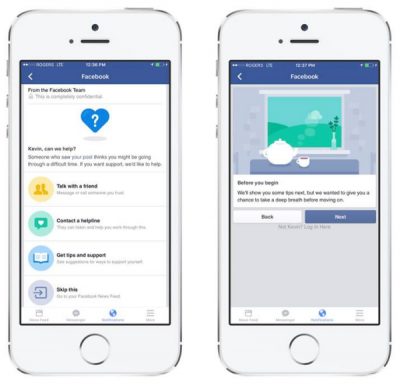 Facebook suicide-prevention tools
Antigone Davis, Global Head of Safety and Jennifer Guadagno, Researcher said in an official announcement post on Facebook Safety page:
"Now, with the help of these new tools, if someone posts something on Facebook that makes you concerned about their well-being, you can reach out to them directly — and you also can also report the post to us. We have teams working around the world, 24/7, who review reports that come in. They prioritize the most serious reports like self-injury."
Initially, the tools were available to a limited group of users in the US in association with organizations such as Save.org, Forefront, and Lifeline, etc. According to Facebook, the company will always keep looking for suicide prevention and mental health organizations to collaborate across different countries and help people prevent attempting suicide.
With the new update, all Facebook users across the world will have several options in addition to flagging their friend's suicidal posts and reporting to Facebook. i.e. the tool may share contact numbers of suicide prevention organizations or send support messages to the suicidal user, Facebook suggests.
In spite of that, Facebook's global community operations team may also review such posts and warn users that police or local authorities should immediately be contacted.
Facebook has come up with a great initiative. However, it remains to be seen if such tools really work or just sound good on paper as there is a possibility that people who are deeply unhappy and likely to commit suicide are going to give very limited indications that they have had enough of life in the first place.