Facebook Messenger has stepped up its efforts around privacy by introducing a new App Lock feature. Besides, Facebook Messenger has also announced some new privacy settings to provide users with more control over their data and overall experience. Facebook's reputation continues to take a big hit due to its involvement in a series of data and privacy blunders over the past couple of years.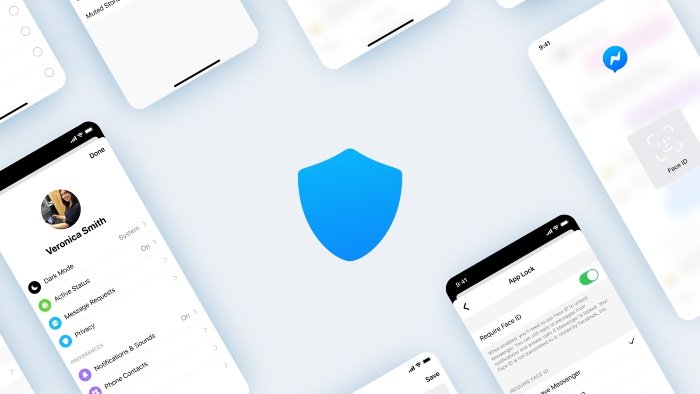 Facebook Messenger App Lock feature
Facebook Messenger's new App Lock and Privacy Settings will likely take Facebook's efforts around Messenger's privacy to a whole new level.
"Privacy is at the heart of Messenger – where you can be yourself with the people who matter most to you, whether that's through a message, video chat, call or a Messenger Room," said Jay Sullivan, Director of Product Management, Messenger Privacy and Safety. "We're announcing new privacy and security features that give you more control."
Enabling Messenger's App Lock feature will require some kind of user authentication to access chats. This way, you can prevent others from accessing your messages and eavesdropping on your conversations. App Lock happens to be an optional feature. Once enabled, it uses your device's biometric authentication methods like fingerprint or face unlock.
App Lock is currently available on Messenger for iPhone and iPad and uses the device's touch ID and face ID features. Facebook says it doesn't store biometric data of Messenger users who opt in for this feature, something industry experts will probably find difficult to believe given Facebook's questionable data handling and privacy measures in the past.
How to enable Messenger's App Lock feature
App Lock feature is available in the new Privacy settings section.
Open Messenger and Navigate to your profile
Tap on Privacy Settings and find App Lock
Switch the slider to 'On'
The App Lock feature will come to Android in the next few months.
In related news, new Facebook Messenger controls are coming soon. Facebook says it is working on new controls to allow users to decide who can message or call them directly. Similar to Instagram, Messenger users will be able to decide who goes to their requests folder and who can't message or call them at all.