The second internet, Facebook has reportedly spend over $1 million in the past two years to the people who have cited bugs and security loopholes in its website.
A bug is an error, flaw or failure in either or both software and hardware that prevents it from proper functioning. With a site that has over 20 million lines of code and runs on hundreds of thousands of servers, it is tough nut to crack for them to make the site cent percent bug free environment.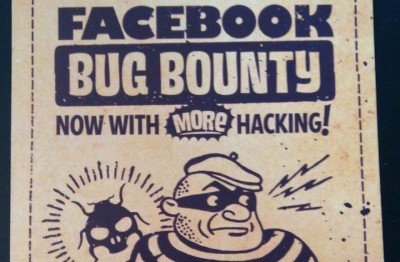 Interestingly, India which has around 80 million Facebook users, is the second most billing nation after US to receive rewards in the Facebook's quest to make their site error free and more secured.
"The countries with the most bounty recipients are, in order, the US, India, UK, Turkey, and Germany. The countries with the fastest-growing number of recipients are, in order, the US, India, Turkey, Israel, Canada, Germany, Pakistan, Egypt, Brazil, Sweden, and Russia," said Facebook on their website.

 

"The programme has been even more successful than we'd anticipated. We've paid out more than USD 1 million in bounties and have collaborated with researchers from all around the world to stamp out bugs in our products and in our infrastructure." Facebook said in a statement on its website.
As of now 329 people, most of which are security researchers and students have been rewarded. Facebook is known for hosting hackathons and have borrowed and implemented many things from it, including its "Like" button.
While such bug hunting programs are not new, Microsoft has similar bounty programs in which they want you to find and fix bugs and security breaches in beta version of their latest OS and Internet Explorer browser. This novel and open attitude toward strengthening and enhancing the critical features of a product is something all software firms should aspire to.