After receiving much required feed-backs from users about things Facebook should do to improve its Platform, the social networking giant rolled out several new features and updates via its program – Operation Developer Love.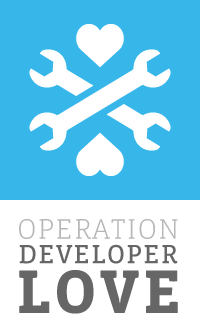 Facebook was criticized consistently for years by developers for enforcing policies. To see that change, it introduced a program called Operation Developer Love headed by well-known figure in the development community, Doug Purdy. The program intended to "improve Facebook's relationship with the community by addressing bugs, improving responsiveness and other points of developer support. It has now rolled out several important feature to ensure a high quality experience for users, .
These include:
Streamlined Open Graph Approvals with Screenshots
Facebook has updated the Open Graph Action submission flow to allow developers to upload screenshots of their Open Graph usage directly in the submission process.
Debug version of the JavaScript SDK
A debug version of the JavaScript SDK has also been made available. The version contains stricter type checking. If you are trying to debug an error when working with the JS SDK, the program encourages you to test against the debug version as it provides more descriptive errors and is easier to step through.
Platform Policy Update
Operation Developer Love has updated its Platform policies (IV.4.b). It suggests if you use any of its social plugins you must not sell or purchase placement or participate in any exchange programs.
Update to Facebook for WordPress
Operation Developer Team has significantly redesigned the WordPress plugin for improved stability, individual settings pages, custom post type support, and custom post status support.
Rolling out of HTTPS for all Users
Facebook has started to roll out HTTPS for all North America users and will be soon rolling out to the rest of the world.
Create Groups for Apps or Games
Apps and games can now create and manage Groups via the Graph API to help people connect and share their experiences.
To read more about changes, go here.