Facebook has launched a new feature called Series, providing content creators with a whole new way to publish episodic content on their pages. Facebook is rolling out Series across all pages around the world. Meanwhile, the social networking giant already offers the 'Playlist' feature. As a result, 'Series' is an addition to the list of existing features Facebook offers to publishers and content creators.
Facebook delivers updates to Playlists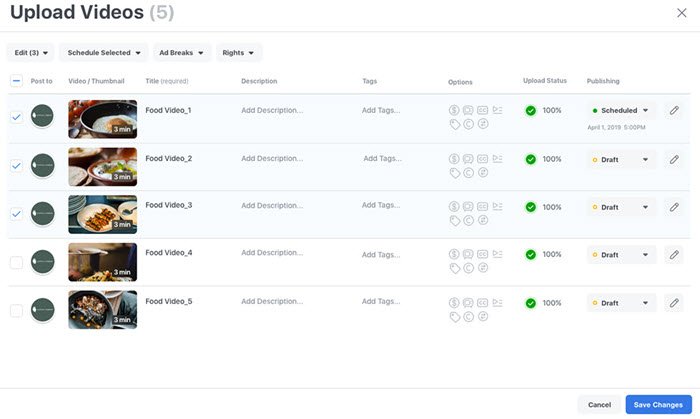 In its recent blog post, Facebook wrote:
"As our video destination Facebook Watch grows, we're continuing to make publishing videos on Facebook more flexible than ever, with powerful new ways to publish, organize, and drive discovery around your content."
By introducing the Series and new updates to Playlists, Facebook emphasizes the importance of Bulk Uploader and Bulk Actions, which allow creators to streamline video publishing. This way, creators can upload and manage content in bulk.
In a nutshell, Facebook wants to help creators add new videos to series and playlists in bulk, without any hassle of going back and forth with multiple uploads. In a way, this could be a productivity hack that significantly reduces the amount of time in adding multiple videos to specific series and playlists on Facebook pages.
Facebook is also making changes to creators and publishers can schedule videos for Facebook pages. For example, if you select multiple videos to upload, you can decide on a particular time interval that you have in mind.
In addition to bulk uploads, Facebook publishers can deal with video ads, copyrights protection, and auto-captions, courtesy of Bulk Actions. Facebook says users will be able to use Bulk Actions for existing, already-published videos.
Facebook says optimizing videos with the help of Series and Playlists will help publishers increase the overall presence of their videos get discovered by more audiences. It also increases the chances of the audience watching more related videos and content.
"We create opportunities from Watch to News Feed to Search, to your Page itself for viewers to explore playlist and series content."
Over the last few years, Facebook is stepping up its competition with YouTube and expanding heavily into videos. YouTube already allows content creators to publish episodic content. We can safely assume, Facebook is looking to become more like a full-fledged content platform sometime in the future.