Facebook revealed in a recent blog that they will tweak the News Feed from friends and the pages users visit. The way how news feed will show you the content has been updated by Facebook so that right mix of updates from friends and public figures, publishers, businesses and community organizations will be presented to you.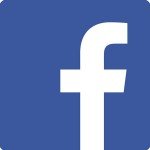 What are the updates in Facebook News Feed
The News Feed displays the content that matters to you. This content may not be selected by you purposely; however, the pages you visit and the content you and your friends share creates a pattern for the content you like. With these recent updates in the News Feed, Facebook wants to make sure that they offer a variety of content that you would like. The feed may be from your friends and public figures, or businesses.
The feed may also be triggered because of the communicated organizations you are connected to. With the help of an exercise in which Facebook asked its users to rate their personal News Feeds. Using these ratings, Facebook chalked out ways to improve the News feed experience. Here are 3 updates given by Facebook regarding the News Feed.
Earlier, Facebook had rules in place to prevent you from seeing multiple posts from the same source in a row. Now, with the new update, users who have less content available to see will be able to see more content, even if they run out of content.
Most of the users consist of many connections. They always worry that they might miss out on important updates from the friends they care about. This may happen since they have a lot of content to see. Thanks to the second update, content posted directly by the friends you care about, (which include photos, videos, status updates or links) will be put higher up in the News Feed. This way, you won't miss any important updates from your friends.
During the survey, Facebook also found that many people don't want to see the stories about their friends liking or commenting on a post. Hence, as per this 3rd update the stories of comments and liking a post will appear lower down in News Feed or not at all.
Facebook finally mentions the impact of these updates on the user's page distribution:
"The impact of these changes on your page's distribution will vary considerably depending on the composition of your audience and your posting activity. In some cases, post reach and referral traffic could potentially decline. Overall, pages should continue to post things that your audience finds meaningful".
These updates regarding the News Feed will certainly enhance the user experience of Facebook members.