Facebook has launched a dedicated web messenger for the web users. The social networking website unveiled the Facebook Web Messenger on Wednesday, 8th April. The web messenger is just like the Messenger app, but for the web browsers. Facebook Web Messenger is a simple way to chat with your Facebook friends.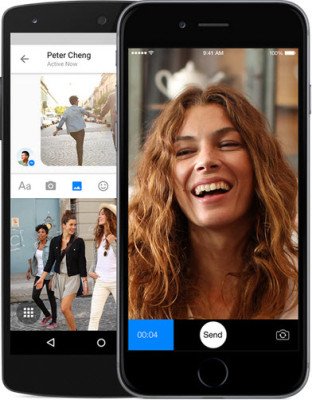 Facebook Web Messenger
Using the Facebook web messenger is extremely easy and convenient. All you have to do is download the Facebook Web Messenger and create a Facebook account. And then you can keep in touch with your Facebook friends via the web messenger. Here are some important features of the Facebook web messenger:
The Facebook web messenger can be accessed from outside of the regular Facebook website.
It can also be accessed from Messanger.com
It is solely designed for chatting purpose. Hence any distractions from Facebook updates from multiple sides are all avoided.
Any kind of News Feed or user profile update is nowhere to distract. Hence, users can concentrate exclusively on chatting.
com or the Facebook web messenger will support a lot of other features. This also includes payments. This eliminates need of downloading Messenger mobile app to use the payment feature.
The messenger is currently available in English, while it will be available in other languages very soon.
Will the Messenger from Facebook disappear?
NO! Entry of Facebook web messenger does not mean that the messenger from Facebook website will disappear. The messenger will remain as is. With this you can chat with your Facebook friends through messenger on Facebook, Facebook web messenger and messenger app on phones.
It will be interesting to see how the Facebook web messenger performs. However, it seems that the web messenger will become famous amongst the users, as there will be no distractions of New Feeds, notifications and profile updates; thus, increasing the productivity of users.
You can download the "dedicated desktop messaging experience" of Facebook web messenger from Messenger.com.