In an effort to reduce its dependence on foreign software for government systems, Russia has decided to enforce a ban on LinkedIn usage over data domiciling issues. Yes, citing failure to comply with a Russian data localization law which compels companies to keep data on Russian users in their country as reasons, Russia has issued an order to block LinkedIn website nationwide.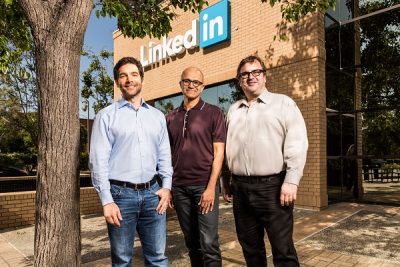 LinkedIn faces ban in Russia
A Russian court on Thursday gave its consent to block access to the website LinkedIn over its failure to comply with a 2015 law that mandates Internet companies to store the data of Russian users on servers physically located in the country.
A spokesman for the Russian government's internet watchdog, Roskomnadzor on Thursday said, As soon as we receive a declaration of intent from the court, we will include LinkedIn.com on the register of violators of the right of data privacy and forward notification of blocking the resource to the operators".
The ruling is likely to take effect next week and will make LinkedIn – recently-acquired-by-Microsoft social network, the first foreign website banned in Russia for violating controversial data localization law. Despite being around for two years, the law has never really been enforced.
While some websites have submitted that they will comply with the law, which came into effect last year, others like Facebook and Twitter are still in use, despite repeated public warnings of a ban.
The Russians official believe, Microsoft products, like any software, can be used as weapons in cyber-warfare. What will be the implications of the move? With this announcement, foreign software giants will find it difficult to keep market share in Russia as the government will increasingly favor domestic providers over foreign brands. How realistic is the Russian government's initiative is and what opportunities does it provide to the Russian IT sector? These questions remain unanswered. What are your thoughts on this story? Let us know them in the comments section below.