Windows 11 is here but that doesn't mean Windows 10 is dead and buried. The operating system is still important to Microsoft, and we can see that with the upcoming release of Windows 10 version 21H2. The new upgrade will generally feel the same, but there are some new additions you may want to know about.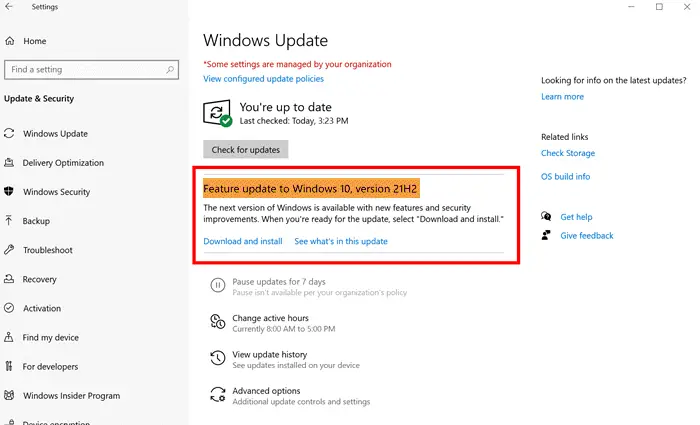 We should point out that Windows 10 version 21H2 has not come with any major features, so if you're expecting big changes, then you're out of luck. If you want big changes, then your best bet is to install Windows 11 on your computer, if supported.
Features Added in Windows 10 v 21H2
Added WPA3 H2E standards support for enhanced Wi-Fi security
Windows Hello for Business introduces a new deployment method called cloud trust to support simplified passwordless deployments and achieve a deploy-to-run state within a few minutes
GPU compute support in the Windows Subsystem for Linux (WSL) and Azure IoT Edge for Linux on Windows (EFLOW) deployments for machine learning and other compute-intensive workflows
Now, we know that Microsoft plans on introducing the new Microsoft Store from Windows 11 to Windows 10, though we're not sure it will make its way via version 21H2, or at a later date.
Features Removed in Windows 10 v 21H2
One thing, in particular, is missing from Windows 10 version 21H2, and we believe it will affect some users. You see, the operating system comes with a Timeline feature that can be located via the Task View button on the Taskbar.
With this new version of Windows 10, the Timeline will no longer synchronize your activities across other Windows 10 devices on your network. This feature is not going away 100 percent because you can still sync local files, just not across individual computers.
If there is more to discuss Windows 10 version 21H2, then we will be sure to keep you posted.