The most awaited Windows 10 Technical Preview for Windows Phones is finally out. The company has released the first build of the Technical Preview for Windows Insiders.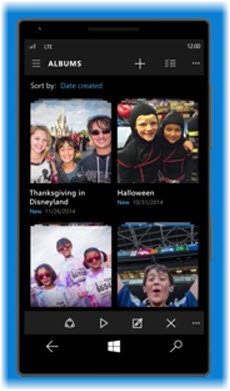 Windows 10 Technical Preview for Phone
The Windows 10 Technical Preview for Phone comes with a small set of features and functionality improvements which include-
A customizable Start Screen with a full-size background image.
New improved Quick Action Center with more quick actions.
Notifications in Windows 10 will be more interactive now allowing users to take quick actions.
Improved and smarter speech-to-text capability.
More powerful Photos app which will show the entire photos stored in the local driveas well as OneDrive.
The company is still working on the preview and being the first build it may have some bugs. As mentioned in the official Microsoft blog,
"This is the earliest publicly available preview we've ever done for Windows on phones. This preview is still very much under development and you're going to see some rough edges."
The official blog post also includes a few features that might be included in next build of the Technical Preview which include some new features into universal apps for Microsoft Office Suite, Calendar apps, new Mail Universal apps, and IP-based messaging services. These new features will work across all your Windows 10 devices.
The preview is available only for the Windows Insiders and one need to join the Windows Insiders Program and register your device to receive builds as over the air updates. Once registered all updates will be sent to your device automatically.