Outlook has been receiving a slew of new updates and features across all platforms lately and the new capabilities also extend to Word, Excel and PowerPoint. On a related note Microsoft has released the cumulative update for the Office 2016 apps. Here are some of the features and the highlights for the same.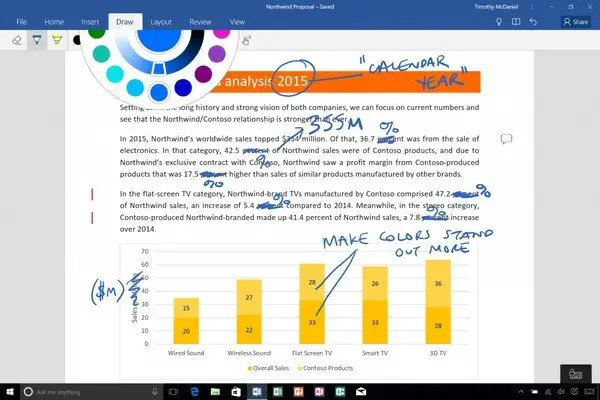 New features introduced by February Office 365 Update
Ink Annotations on Windows Tablet
Now you can make use of your fingers and pen in the draw tab to write, draw and annotate in Word, Excel and PowerPoint Mobile.
Allowing you to Pin Documents at the Windows phone tablet Start menu on phones and tablets
It so happens that we always find it difficult to pick up our documents from where we left it. Microsoft wants to make this a thing of the past by allowing you to pin your documents right at the Windows Start Menu.
Insert Images Directly from your phone/tablet camera
Office apps will now be integrated with the device's built in camera allowing users to capture the images directly, crop them and insert in documents or the presentation's.
Setting up your Cloud Storage Partner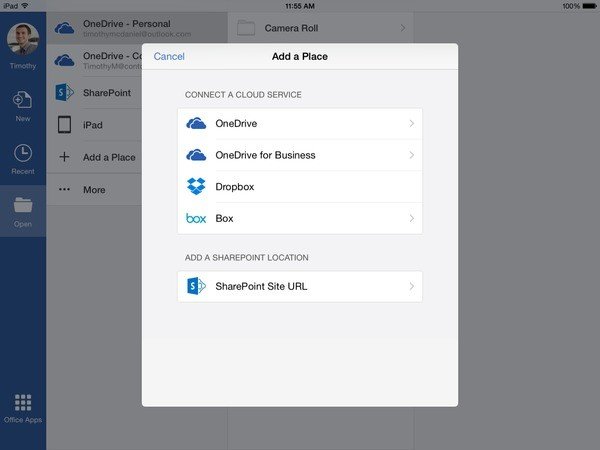 As of now Windows 10 would by default take OneDrive as the cloud storage destination for all the files now however Office has been integrated with Box. The integration will soon include most of the other cloud storage destination options.
Excel gets more functions, charts and other features
Office now comes baked with extra features to manipulate and share your data with Excel. The AutoComplete has been greatly improvised and will now help you better in finding the functions you want. The Excel 2016 has already bought new chart types inclusive but not limited to Treemap, Sunburst and waterfall.
Since Excel now comes integrated with the BI services it will not help you Pin your rich formatted charts and graphs directly on the BI dashboards and will also let you access it from anywhere.
Office 365 users will now be able to browse and join and create Office 365 groups all without leaving the Outlook 2016. Microsoft has also introduced an Archive capability that will enable users to quickly move messages out of the inbox and push them to the other folders.
The other feature additions are as follows, Morph is now integrated into PowerPoint and the Quick Access Toolbar can be easily customised. The updates are expected to be smaller and faster since it will mostly be incremental updates, says Microsoft.