Today, Mozilla released the latest version of its web browser, Firefox 42. Mozilla has released Firefox 42 64-Bit versions for Windows 10/8/7 users and it is now available for download.
This release is a big one from Mozilla as the company has finally succeeded in bringing a stable 64-bit version of the browser for Windows along with the much talked about tracking protection and private browsing feature.
What's new in Firefox 42
Mute Tabs feature with Audio indicators
How many times you have been caught unguarded when an unwanted advertisement starts making noise and you don't even know which tab is actually playing an advertisement with voice? Perhaps many a times because we don't care to what advertisements are actually displayed while we browse pages.
To avoid such embarrassing situations, Firefox 42 is now equipped with Mute Tabs feature with Audio indicators. As shown below, you can actually put off put off the sound from the individual tab by muting or unmuting audio indicators by just a click of your mouse.

User Tracking Protection and enhanced Control Centre
Firefox 42 has added a new feature called as the Private browsing control feature.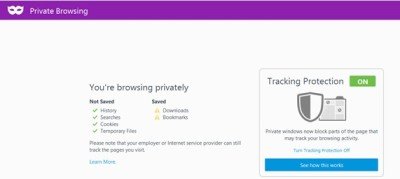 Under Private browsing, you have "Tracking Protection" using which you can block certain Web elements that could be used to record or track your browsing activity online.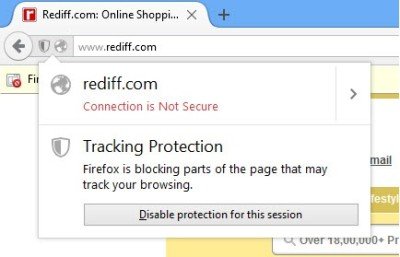 To allow "Tracking Protection", go to the Menu and open "New Private Window". Private window can be easily differentiated by locating a shield icon located  at the address bar, in the new Control Center, which is accessed by clicking the globe icon next to a web address as shown below.
Useful Privacy Controls
In Firefox 42 you can manage our privacy settings easily by browsing to the "privacy" section under the menu. You can disable/enable various tracking options and even decide whether you want Firefox to remember or forget your history.
Apart from above, other notable improvements in Firefox 42 include,
Feature to improve reading performance
Feature to save usernames and passwords for logins
Feature to transfer passwords from Chrome or IE
Stable performance even on heavy duty websites
To download a copy of Firefox 42 for 64-bit version, click here. Alternatively, if you are looking at downloading 32-bit version click here.