Everyone is being tracked on the Internet. Big companies and agencies are referring it to as a measure to provide personalized and better results to the users, but there is not much of choice for anyone to opt-out. This is because a significant amount of tracking is done even after disabling all the options. Some websites and services have been caught performing Cryptomining on the visitor's computer. This is a threat to the privacy and safety of the user. Mozilla has stepped up to make the Internet a better place and has announced that they will be blocking third-party tracking Cookies and Cryptojacking by default on Mozilla Firefox on Android and the Desktop.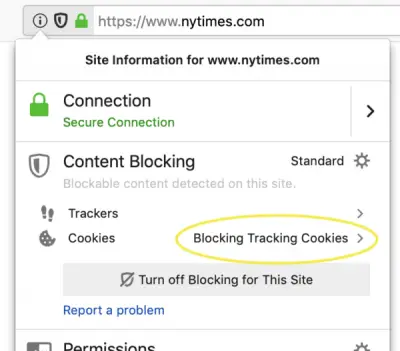 Firefox blocks Third-party Cookies tracking & Cryptomining
Mozilla has pushed an update to it's Android and Desktop applications. This brings a feature called Enhanced Tracking Protection. This setting will be turned on for the web browser by default and will be helping the users in blocking the tracking cookies from the third-party websites. This feature was first tested with some users in June of 2019 and with all the telemetry and feedback, they have improvised it for a broader release which is available now.
This feature will also disable websites from Cryptomining on a user's computer. This means that no website will be able to exploit your computer's resources no matter what. This means, no background deployment of Cryptomining scripts will be possible for the websites.
This means that your computer will have enhanced privacy and will be far more responsive because the CPU or the GPU will not be in use and thus will be saving power for computers running on a battery. These settings will be available in the Standard mode while a user can enable Strict mode for better protection.
To check if this feature is available on your computer, just look for the shield icon on the left side of the address bar of your computer.
You can get the latest version of the browser from their official website. If you are curious enough, here are the release notes for the update.