Belated Happy Birthday Firefox! Mozilla Firefox celebrated its 9th birthday a few days back on November 9, 2013. The browser so far had been downloaded over a billion times and is presently the second most popular browser worldwide. Late back in 2003 Mozilla created Firefox as an amazingly safe and fast web browser. The browser initially was named as Phoenix, but the foundation soon changed it to Firebird due to copyright issues with Phoenix Technologies and then was finally named as Firefox in February 2004. Firefox garnered 100 million downloads in its first year and out-shined Microsoft's Internet Explorer.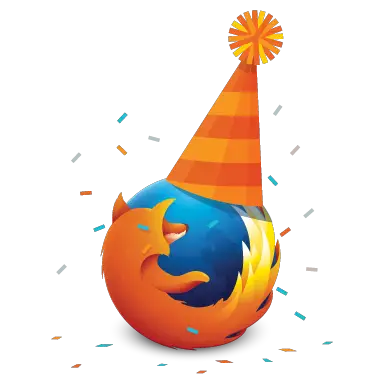 Mozilla Firefox has grown incredibly in the past 9 years and given some very useful and productive features over the past year – although it the last few years, it has been facing tough competition from the rejuvenated Internet Explorer, and Google's own Chrome browser. But it has, nevertheless, established its brand name with its strong web presence and prolific features.
Check out the features added to Firefox over the past year:
Firefox on Mobile – Firefox supports Linus, Mac, and Windows, as well as Android phones. There are thousands of Firefox mobile apps in the marketplace. Firefox mobile web browser provides an amazing browsing experience on the Smartphones.
Fast Browsing: During the past year Firefox has become faster than ever before with its JavaScript improvements and new technology named

asm

.

js

.
Social: Firefox has integrated many social networking websites directly into the browser giving a more convenient and pleasurable browsing experience to the customers. Facebook was the first social integration partner with Firefox followed by Mixi and Cliqz.

Privacy: Mozilla Firefox has been known for its safety and privacy features overpast year and was named as Most Trusted Internet Company for Privacy in 2012.

Safe and Secure: The feature of Mixed Content Blocker in Firefox provides an incredible safety while browsing the Web.
The Best Developer Tools: The best tools added over the past year

include

the JavaScript Debugger, Page Inspector, Network Monitor and the App Manager. The new and responsive design provides a better navigation to users.
Real Time Communications: Users can now share files or enjoy video calls directly in the browser without adding any special plugin or software.
High end gaming: The developers' team at Firefox made it the high-end gaming platform over the past year. The newly added JavaScript technology

asm

.

js

helps the developers creating high-end games and apps.
Firefox team is still working to make the things better for users and let's hope to see some new and very useful features before the tenth birthday of Mozilla Firefox.