If you feel like Mozilla Firefox needs some improvements, then you can try testing its various features by installing Firefox Test Pilot. It is a new testing program from Mozilla that asks users to try out the experimental features and let them know what the users think. Users can turn these features on and off at any time. Users will also know what information they are sharing to help Mozilla understand how these features are used. Besides this, Firefox Test Pilot also has a feature where users can provide feedback and suggestions to the teams behind each new feature.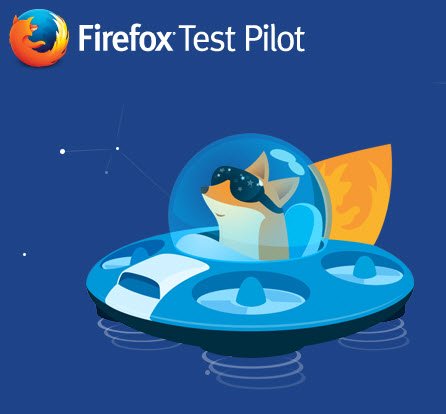 Firefox Test Pilot Program
Firefox Test Pilot has following 4 new experimental features that a user can test.
Activity Stream: This experimental feature on Firefox Test Pilot will make it easier to navigate through browsing history to find important websites and content faster. Activity stream helps users to rediscover the things they love the most on the web. Each time the user opens a new tab, he will see his top sites along with highlights from his bookmarks and history.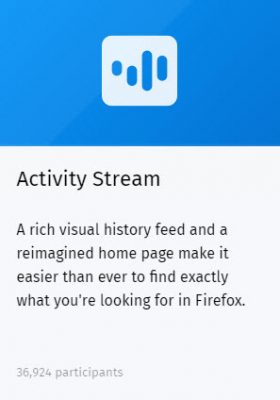 Tab Center: This new feature in Firefox Test Pilot displays tabs vertically along the side of the screen instead of horizontally along the top of the browser to give the users a new way to experience tabbed browsing.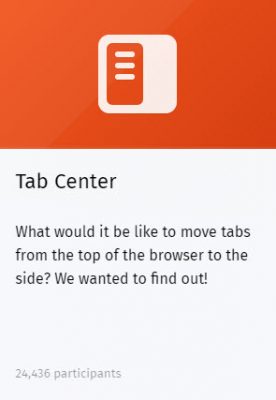 Universal search: This experimental feature in Firefox Test Pilot combines the awesome bar history with the Firefox Search drop down menu to give users the best recommendations. Thus, users can spend less time sifting through search results and more time enjoying the web. The search suggestions also look different. If the user has visited a site before, they will see it clearly highlighted as a search suggestion. Recommended results will include more information about the site suggestion, like top stories on the news page or featured content.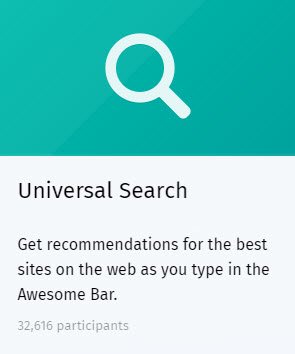 No More 404s: This is a newly launched experimental feature on Firefox Test Pilot. The feature is powered by the Wayback Machine. This is a solution for the 404 errors that are often seen on the websites. With this new feature, Mozilla will let the users know when there is a saved version of what they are looking for on the Internet Archive's Wayback Machine.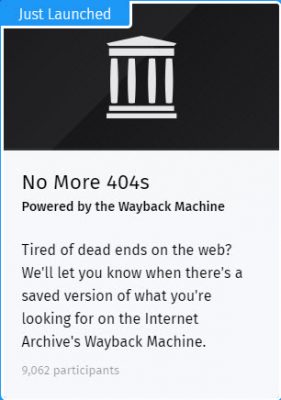 To try these experimental and new features, all you have to do is install the Firefox Test Pilot add-on and then you can start testing these features.
Visit this link to get started.