A majority of portable and handheld devices equipped with modern processors were reported to be susceptible to Meltdown and Spectre security bugs discovered recently. As such, Microsoft has released a firmware update to mitigate the threat and address issues with Intel's processors in its Surface devices.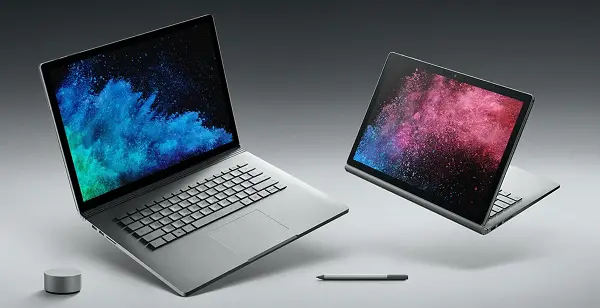 Firmware updates for Surface to mitigate Meltdown & Spectre vulnerabilities
Spectre and Meltdown are the security and hardware vulnerabilities that focus on applications, which can be readily exploited using JavaScript in a web browser. Intel, the company that designs and builds processors for the world's computing devices are being blamed and targeted for the chip security vulnerability since Meltdown, affects Intel processors mainly. Also, the vulnerabilities are found in virtually every processor made in the last 20 years or so.
Microsoft acted swiftly and issued a UEFI update to protect Surface devices from the Meltdown and Spectre processor bugs. The line of Surface devices eligible for update include,
Surface Laptop
Surface Book 2
Surface Pro 3
Surface Pro 4
Surface Book
Surface Studio and more
In addition to this, Microsoft is working closely with its industry partners including chip makers, hardware OEMs, and app vendors so as to have all protection measures in place along with software updates are required.
As of now, the firmware update is rolling out in stages. First, for devices running Windows 10 Creators Update and Fall Creators Update. The update will install automatically through Windows Update. Alternatively, users can download and install the same manually from the Microsoft Download Center.
AMD stands to gain from this chip flaw fiasco as a lawsuit has been signed against it and more than $11 billion in Intel stock value has already been wiped out. The companies affected by this event will likely diversify their procurement by buying more AMD server chips.
You can download them from this page.